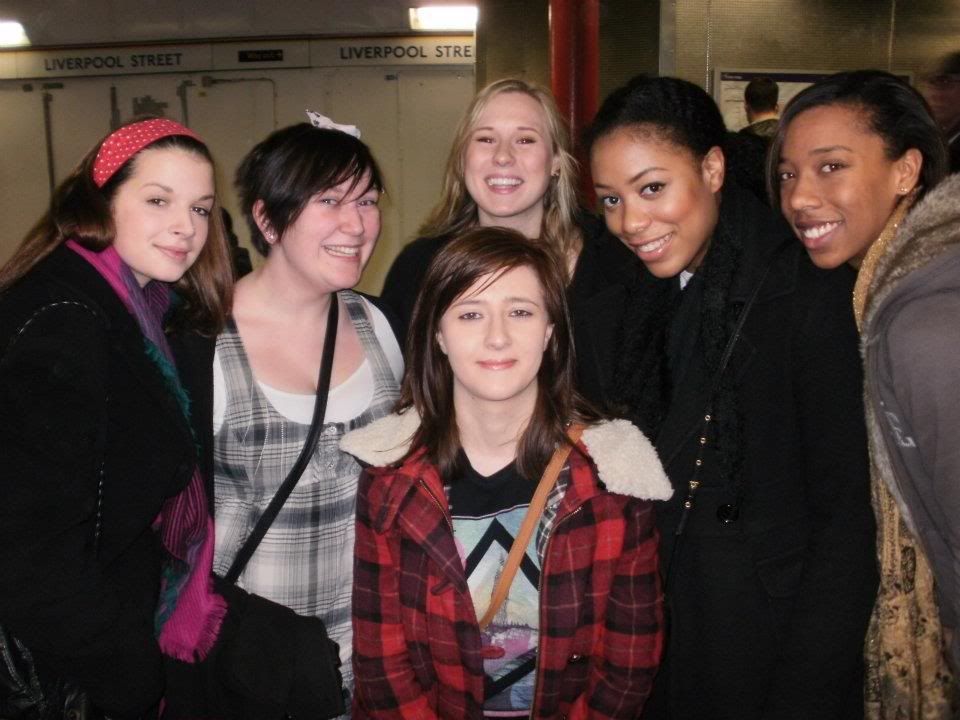 Before Disney On Ice
This past week my friends and I went to Disney on Ice at Wembley Stadium because my friend Marta knew a girl who was in the production. It was full of children and we were probably one of the only groups of people there without someone under the age of 8 with us. It was still a really good show and they played a lot of Disney classics from the princess films that we all know and love. My favorite part was probably
The Little Mermaid
scenes (they had bubble machines in the ceiling and on the side of the stage that released bubbles and whenever the little kids would run up to pop the bubbles, security would shoo them away. It was quite the sight). After that we ate at our local Wetherspoon's pub and then I called it a night.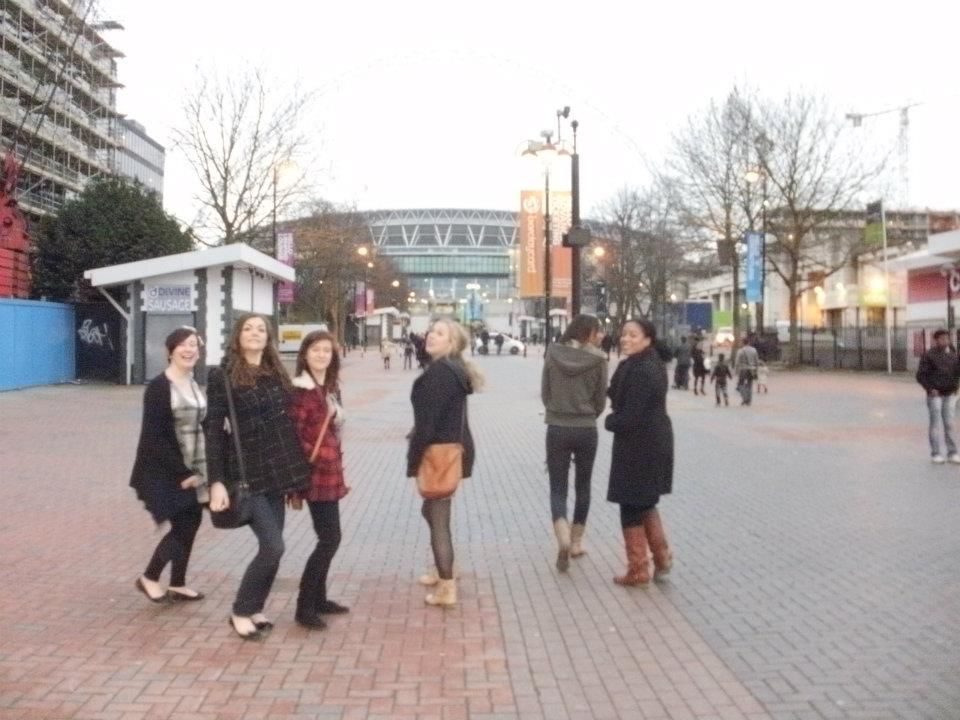 Walking to Wembley
The Little Mermaid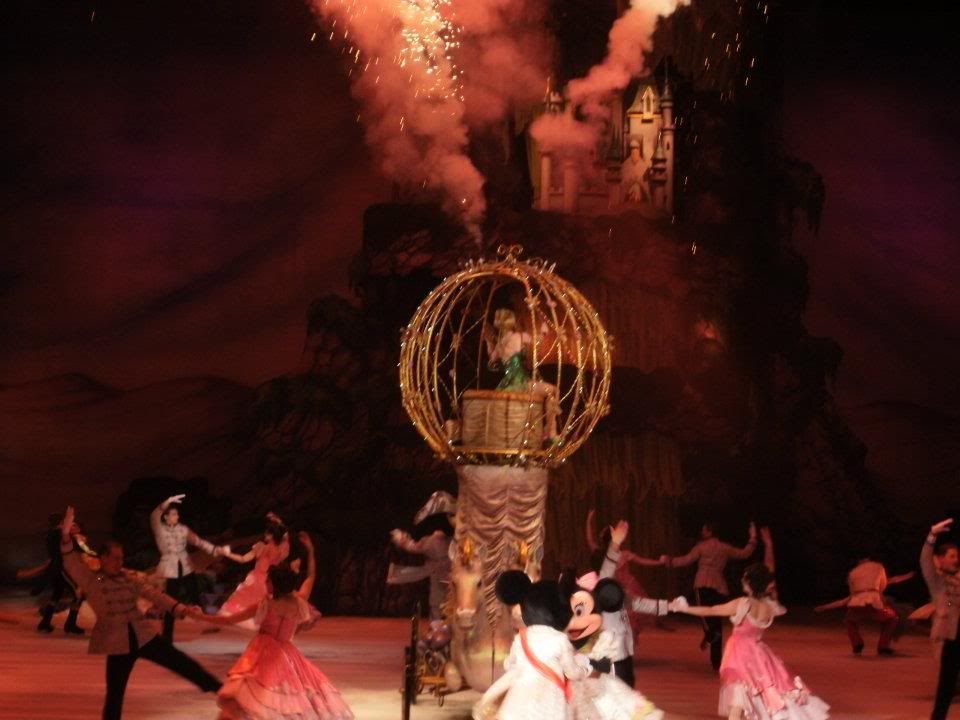 The Finale
The next night I went to a Thai restaurant called Rosa's at Spitalfields with my friend Zim. I had eaten their food at their location at Westfield Stratford and while I found the good tasty, their service was absolutely dreadful. Though Time Out London and Yelp had good reviews for them overall, on their Facebook page and on the comment section of user reviews on Time Out they had several displeased diners who found the service horrendous. Anyway, I advise against going there at all as the service alone is a major turn-of for this place despite it's good food and good location. We still had a nice night out and laughed at the experience but it was still an unacceptable way to run a business.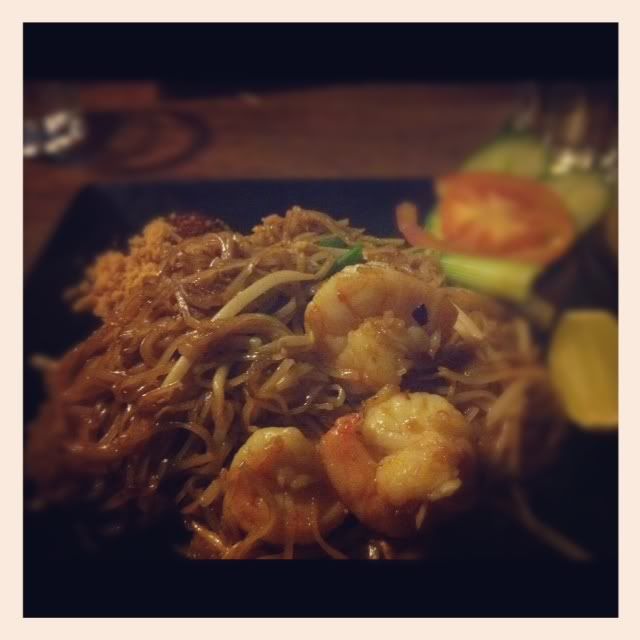 Pad Thai
This brings me to a cultural difference about customer service in the US versus in London. In the US, more often than not your waiters will be at least mildly nice if not fake-ly and abnormally sweet to you. Here, they do the bare minimum as far as "laying it on thick" goes. For the most part service here blows - and I think that's primarily because jobs in the service industry are paid higher wages and tips aren't anything they work for or depend on per se. In the US, most (if not all) positions like that are paid minimum wage and depend on their tips to even get by. Being a US citizen, I'm used to the tipping culture in The States and find that although we might pay more for the pseudo-kind service at restaurants, I personally appreciate the sort of experience it gives to your dining. For example, I don't recall if I told this story on my blog when it happened, but when Danielle and I went to Bath and we needed to catch the bus into town, we asked the bus driver of the bus that we thought we needed if it was the correct bus route. He bluntly said to us, "No. F**k off." That sort of interaction I just don't see flying back home and/or if it did their job would be on the line. Anyway, that's my 2 cents on customer service in the UK.
Last night my friends' flat hosted a party aptly named The American Party. It was themed to be like most college parties in the US with beer pong and red Solo cups. One of the girls had her mom send a bunch of Solo cups for the party and ping pong balls. The party was interesting. Interesting is the word I'd use.
At the American Party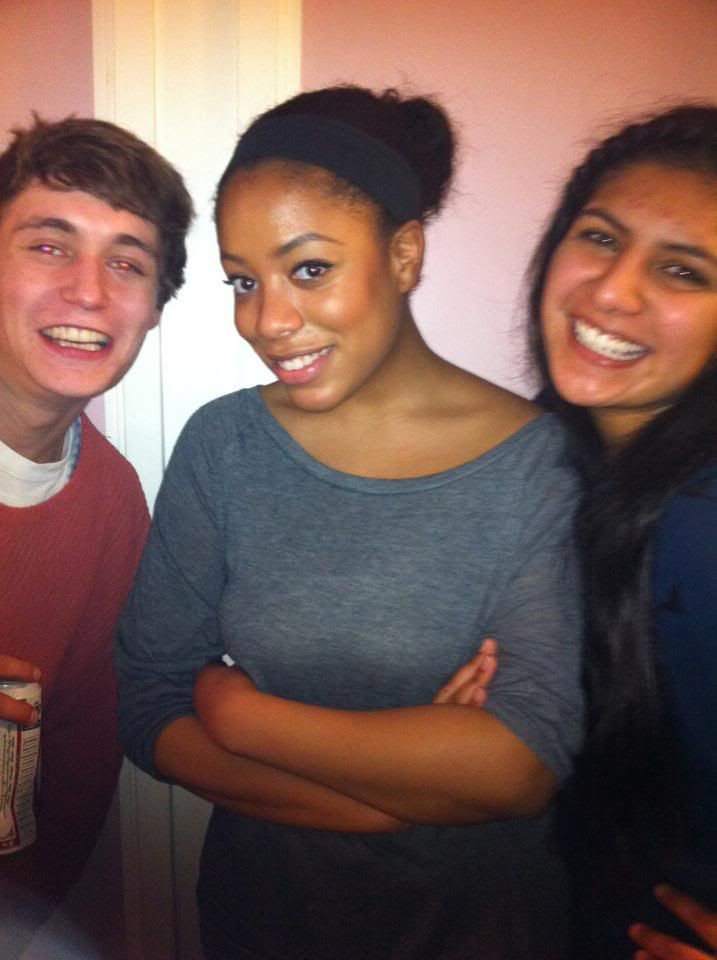 American Party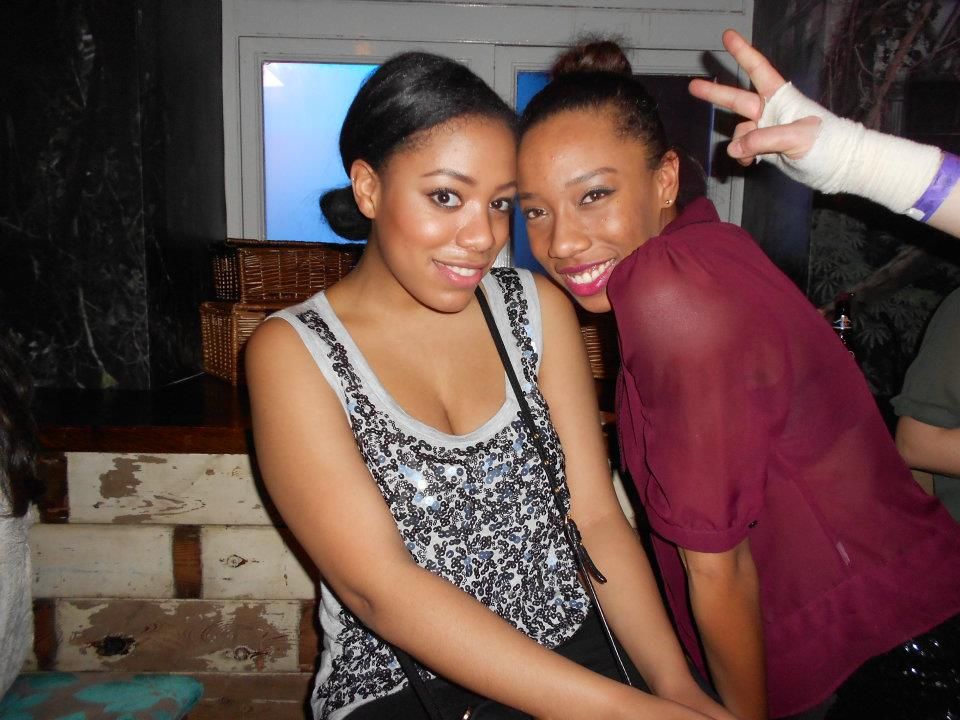 Random night out at Picadilly Institute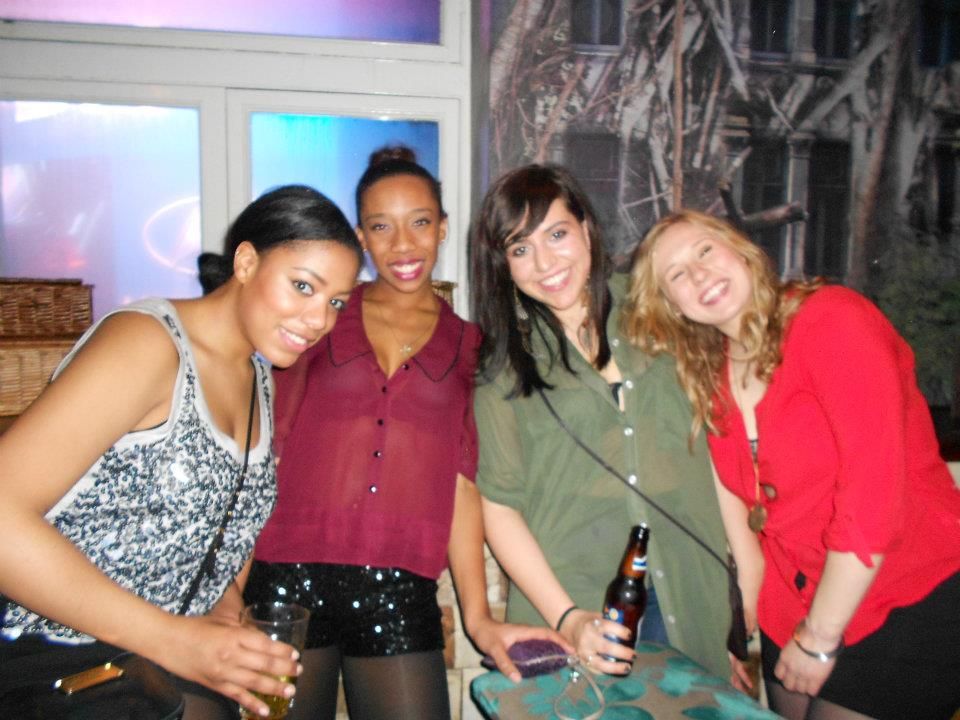 At Picadilly Institute
Totem Pole!