This picture is hilarious
We celebrated my flatmate Marta's birthday by surprising her with a cake, cards, and gifts and then all went out to eat at an Indian restaurant in Brick Lane. Brick Lane is in East London and it's basically like an Indian Town or Bangla Town. There's literally hundreds of Indian restaurants on the street and surrounding area and they all try to get you to eat at their restaurant by offering free appetizers, wine, and desserts. My friend bartered with them and we all got (for about £10 each) an appetizer, main dish with naan and rice, and 5 free bottles of wine to share.
I ordered the onion bhajis for my appetizer (basically fried onion balls) and the sag paneer with rice palau and plain naan for my main dish. Sag paneer is basically a cheesy spinach dish and it's probably going to be my staple order at Indian places as I quite like it and haven't had the guts to try other stuff yet.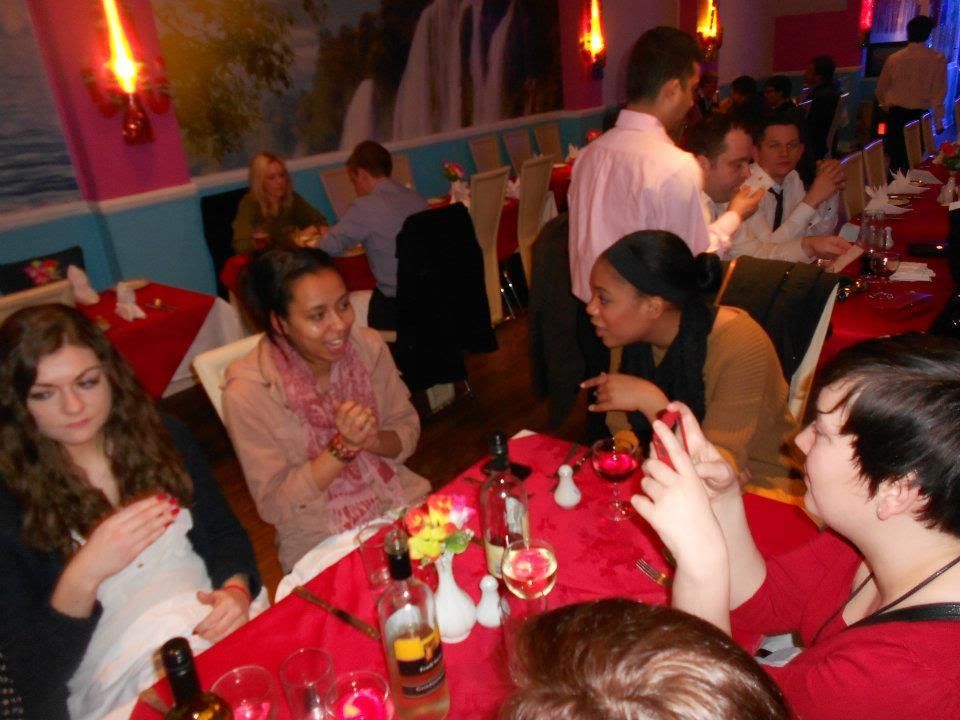 At dinner
Dinner was a lot of fun, we talked about Rihanna her Twitter scandals and her new song "Birthday Cake" became the quotable tune of the night (cake-cake-cake-cake). After dinner we went to a bar called The Big Chill (also in Brick Lane) and just all chatted for a couple hours a bit more.
Overall we had a nice time just hanging out and celebrating Marta's 20th and it was a really nice night out with all the girls. After that we stopped by one of the famous bagel (spelled "beigel") shops and got midnight bagels for a snack before heading back to the flat and calling it a night.
At her surprise flat party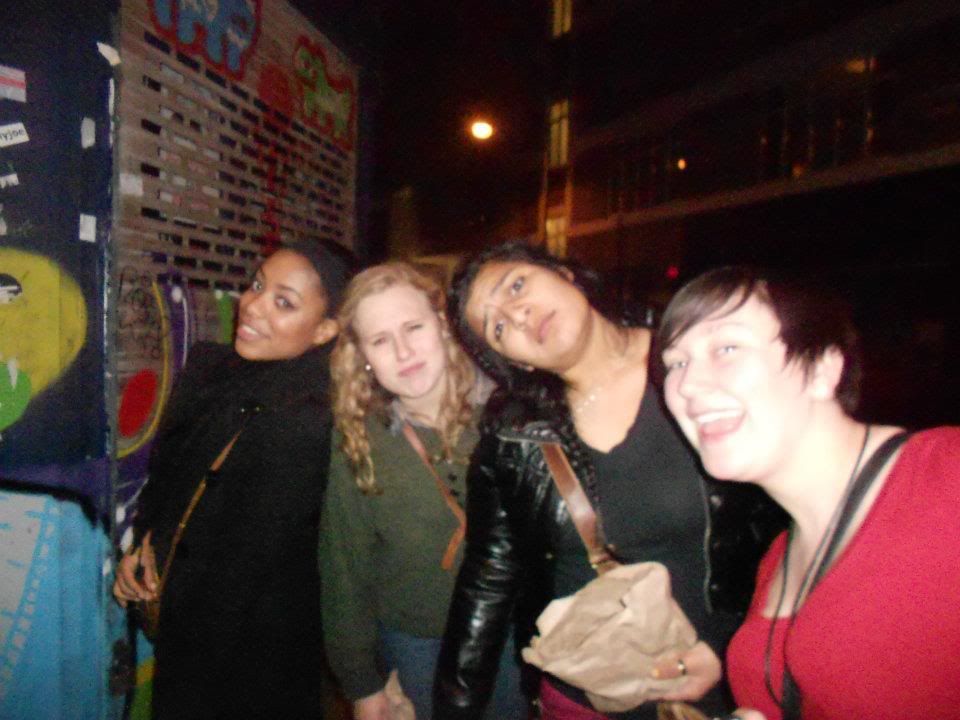 Walking amongst East London street art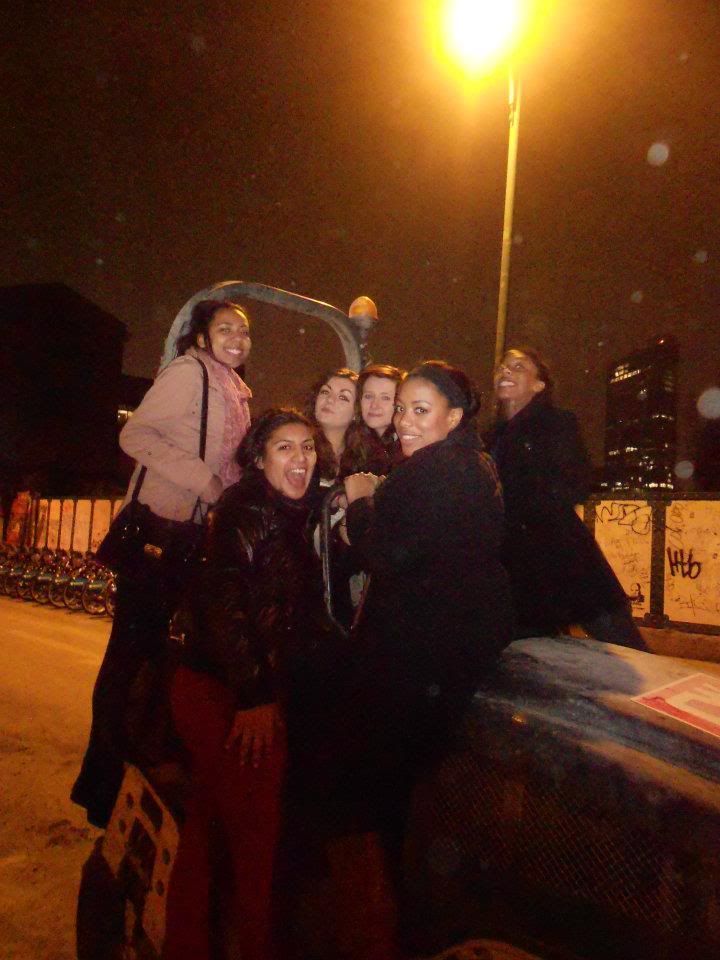 Random construction truck pic
Group photo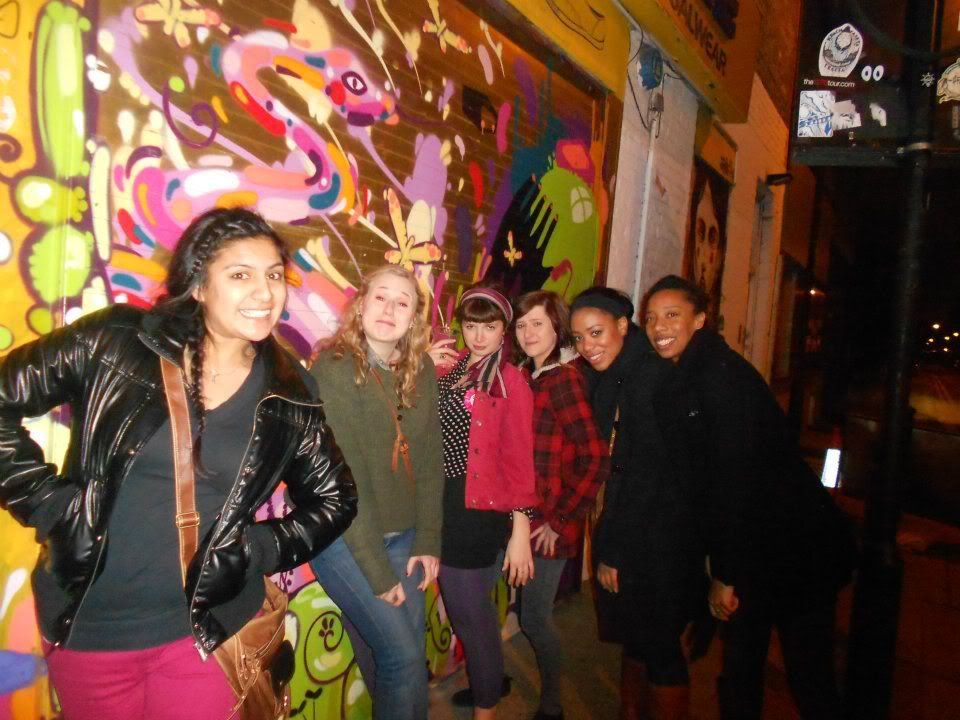 One more for the road