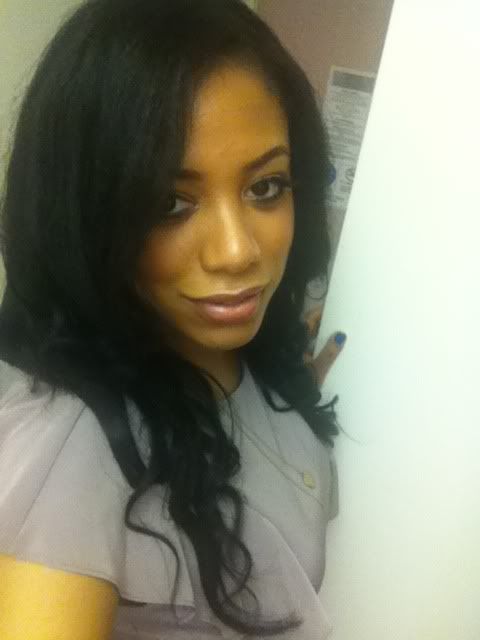 Before dinner. My hurr & makeup & dress from River Island
The week of my birthday was one of my favorite weeks in London so far. In addition to turning 21 (how am I 21 already?!), I just had an overall awesome week. I had turned in the last of my written work the week before and just had classes Monday and Tuesday. Then on the 23rd (the day before my birthday) I had my birthday dinner at Busaba Eathai on Store Street. The planning of the dinner was a bit hectic as they don't take reservations, but the night was overall a hit. We had to wait quite awhile for a table, but the service was prompt and my dinner was delicious. I ordered spring rolls, Pad Thai (naturally), and a guava bellini. I thoroughly enjoyed my meal and I thought the portion sizes were nice and not too heavy like some Thai food places are. For dessert I brought along the mini cupcakes from the Hummingbird Bakery in Spitalfields that I had delivered earlier that morning. There was red velvet, carrot cake, vanilla, and chocolate. They were all delicious although they got a bit smashed in the journey from home to the restaurant. After dinner, that night I stayed in and my friends got me a surprise cake and gave me their gifts. It was really sweet and I didn't know they were doing a cake at all!
My care package from home and bday gift! Mini MAC Minkoff & Tory Burch coinpurse
My cards from home and friends, cake and my eyemakeup (top and bottom lashes!)
After blowing out candles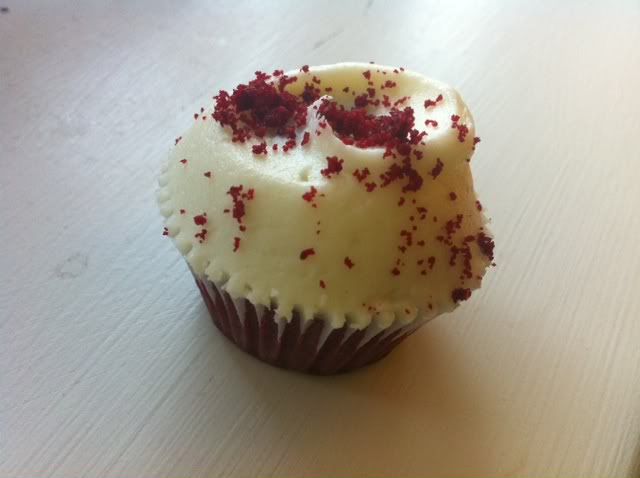 Mini Red Velvet from Hummingbird Bakery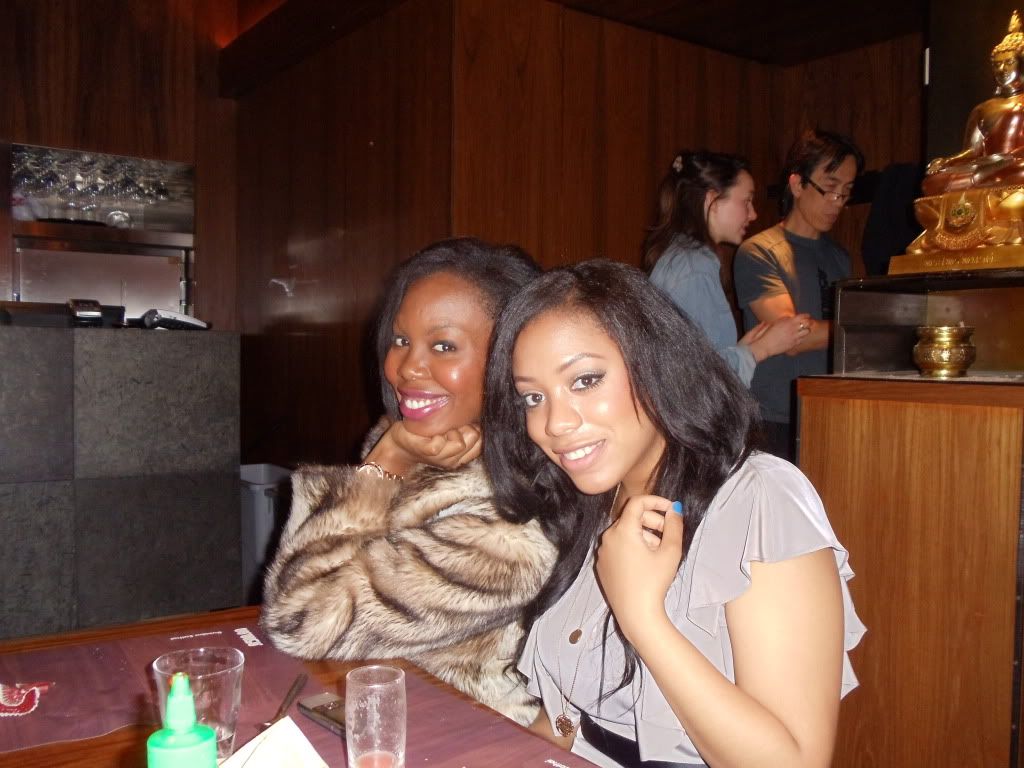 Me and Zim at dinner
My dinner - so good!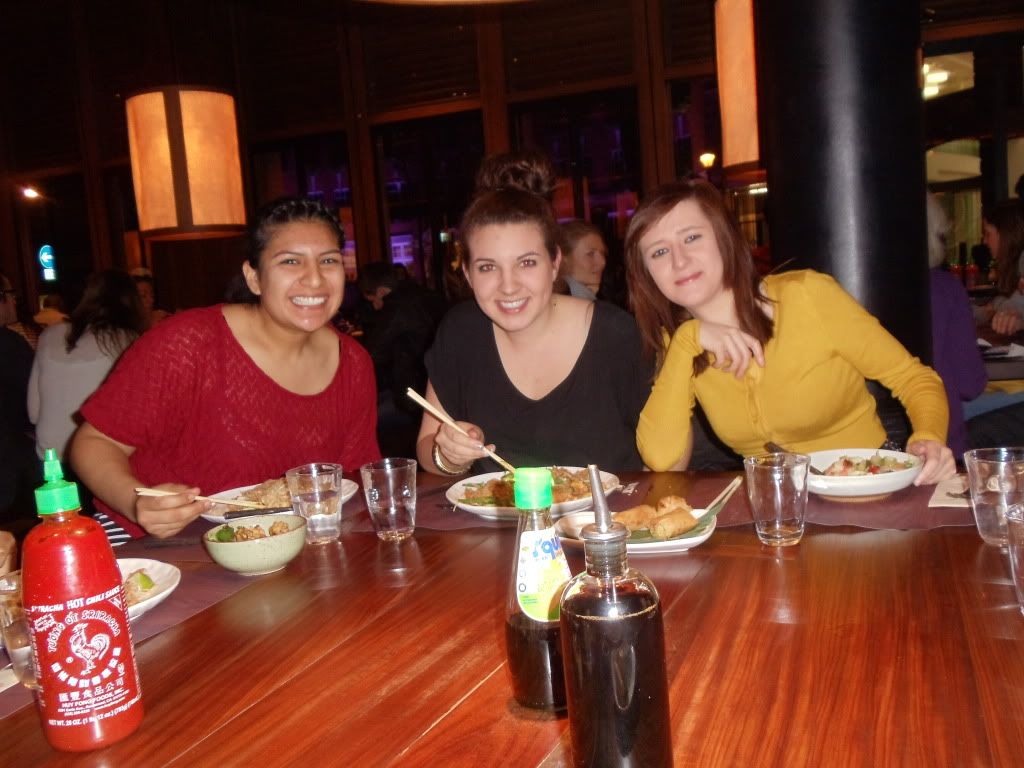 Bri, Brittany and Rosie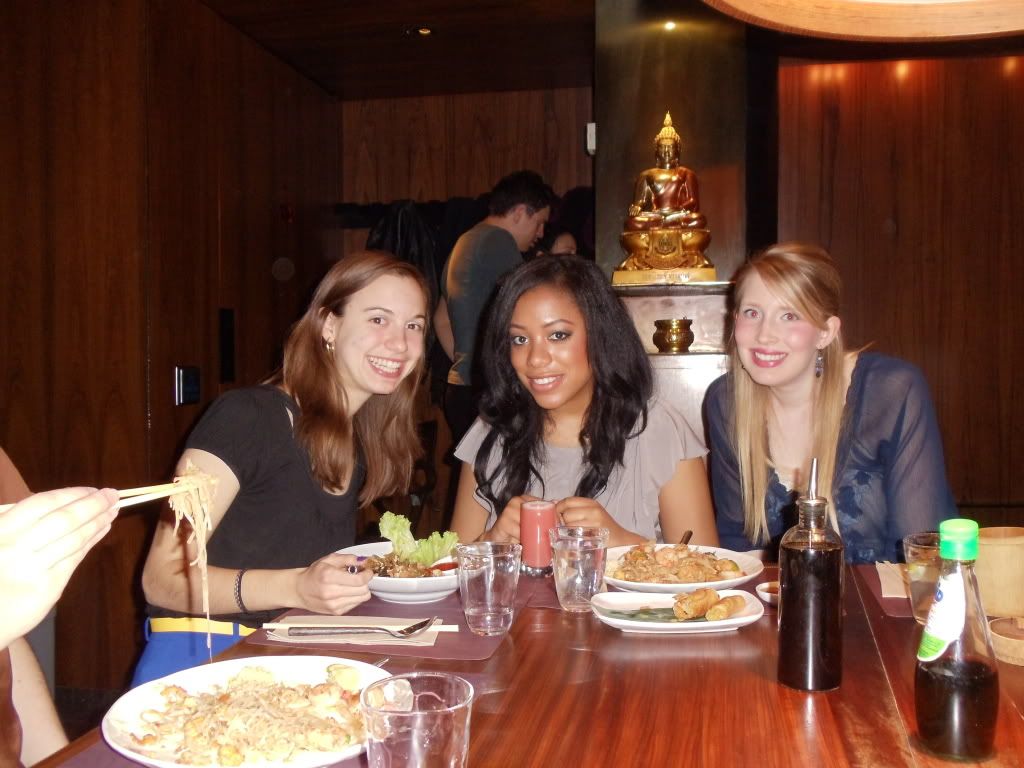 Lisa, me and Julia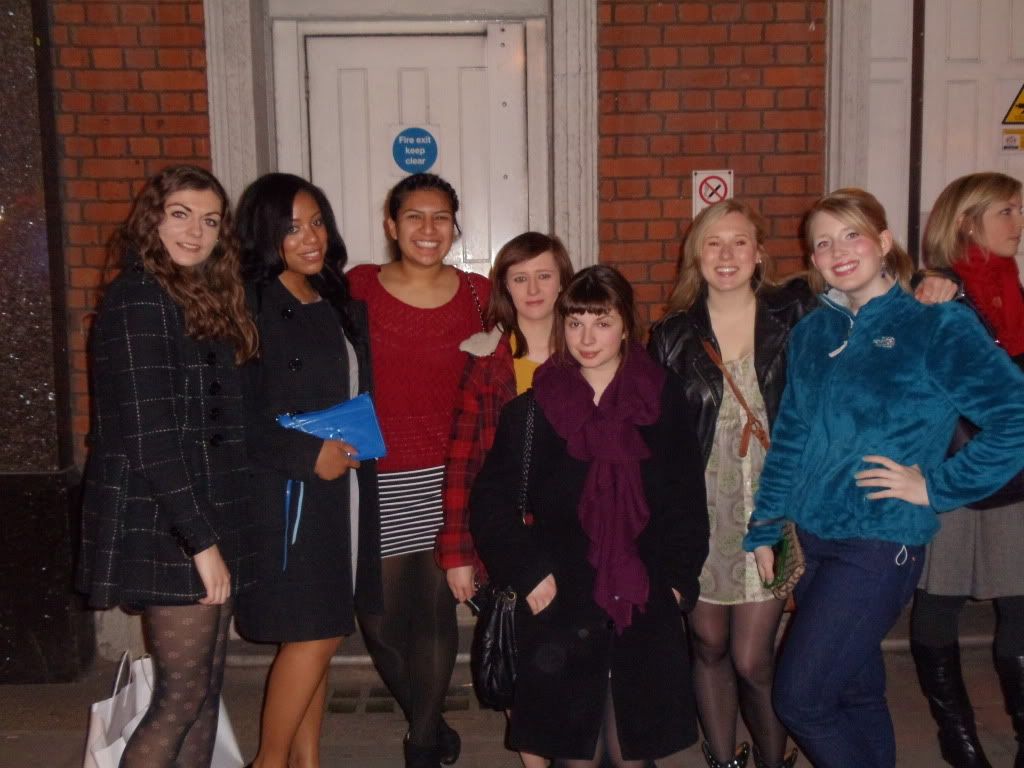 In queue waiting for a table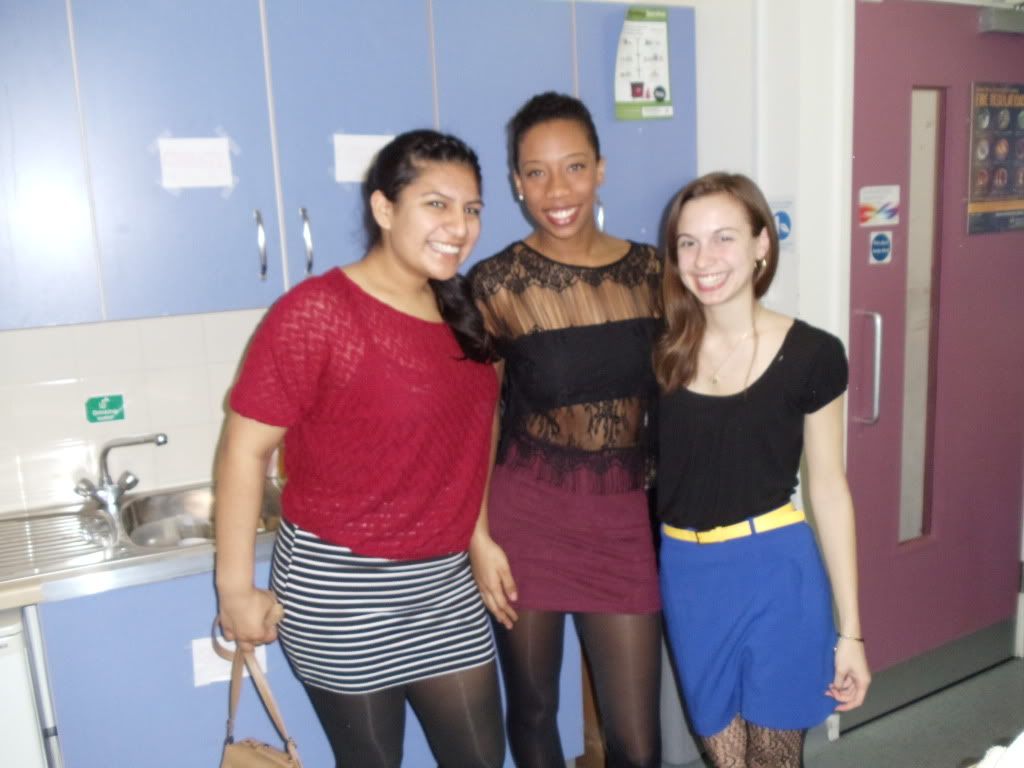 Bri, Teasara & Lisa before my dinner!
Before dinner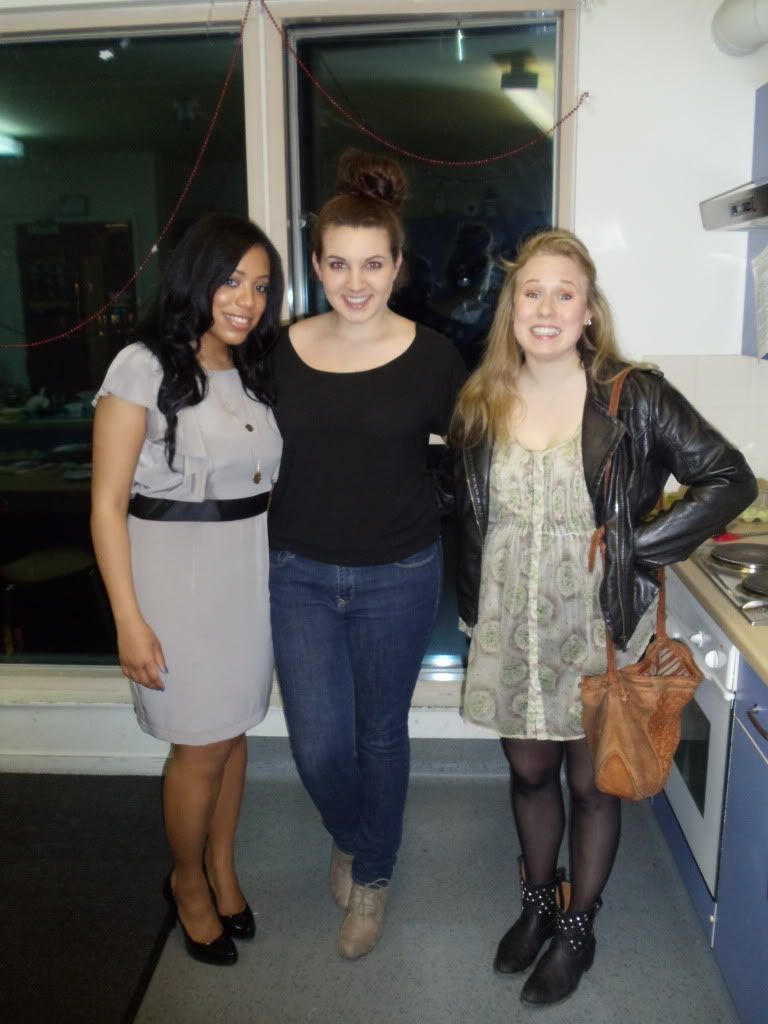 Before dinner again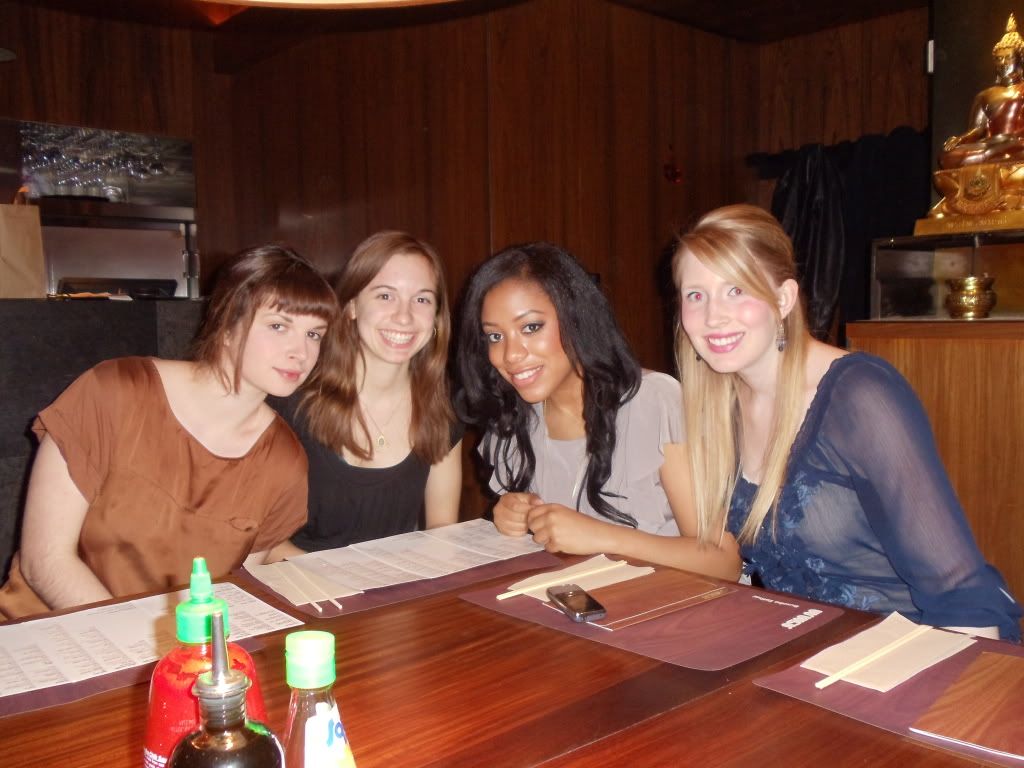 At Busaba!
Caribbean food at Brixton
The next day (the day of my actual birthday, the 24th) I went to Brixton with Zim and her two friends who are visiting from San Diego. Brixton has a large Caribbean and African population and they have this large market on during the weekends. I got some Dudu Osun African black soap that I had wanted to try for ages. We had lunch at this small Caribbean restaurant called Bickles. The owner was seriously the sweetest lady ever and was so kind. We had a really nice time. It was my first time having proper Caribbean food (I think?). I ordered a vegetable curry made with chickpeas with white rice and fried plantains. I've decided that I only like plantains in moderation as they're really sweet, but my curry and rice was actually delicious- and this is coming from someone who isn't a major curry fan. Look at me being all adventurous with my food choices! Admittedly, I think it'd be a bit difficult to live in London and never eating curry, it's pretty much everywhere. After lunch I got a vegan red velvet cupcake from a bakery called Ms. Cupcake (I think that's the name). It was a bit dry but good. At home all my baking is vegan and my sweets never come out dry, so I think it was just an issue with the batter. The buttercream/cream cheese type frosting on top was flawless though. After eating we walked around and went into Morley's (a department store). Zim needed a new foundation and the cosmetic section here had a line called Black Up, which is a European line for women of color. I had never heard of it but it was cool to see an unfamiliar line. She ended up repurchasing her normal color from Iman Cosmetics, but we had a nice time browsing. After Brixton, we stopped by one of my favorites, Gordon's Wine Bar and had a cheese plate with bread and a glass of wine.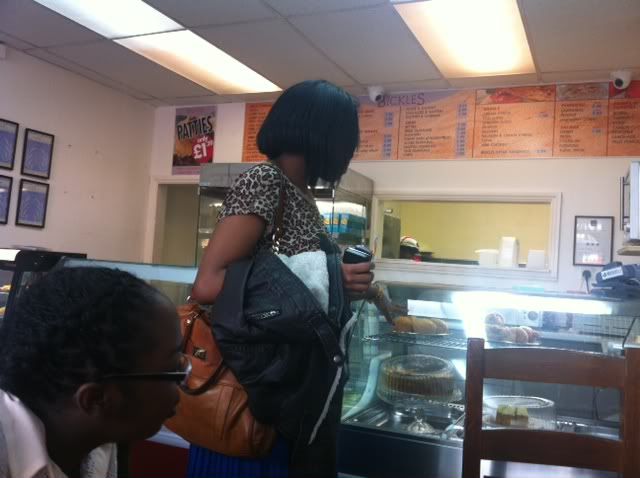 Zim ordering food
I tried a pineapple soda - not bad!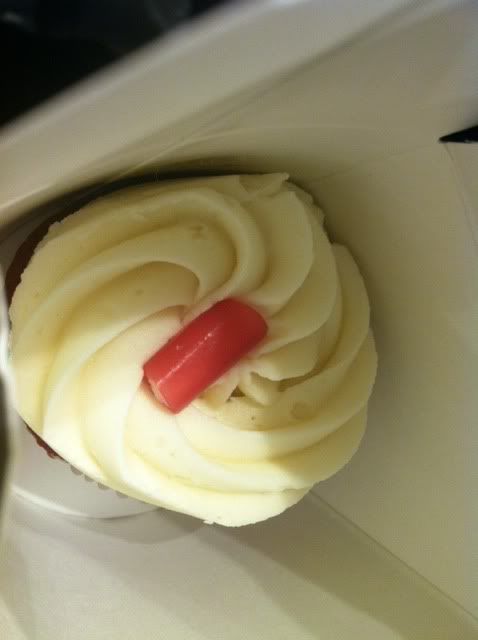 Vegan cupcake!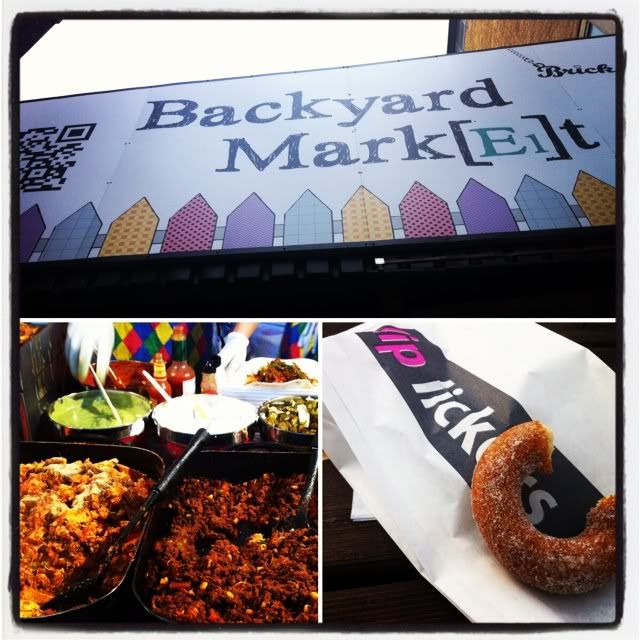 Brick Lane Market
Then on Sunday I went (on a whim) to Brick Lane with Tammy. We walked a ton all day and perused the market (I think Brick Lane might be my new favorite market in London now) and we also went to Shoreditch and to the Columbia Road Flower Market. I had one of the best Sundays, the kind of Sunday that really makes you appreciate London, the non-touristy true London. The weather was beautiful, I wore a skirt and a light jacket with my new Minkoff neon blue mini MAC, the food was amazing, the crowds were vibrant. It's the kind of day that I will miss once I leave London. Being in East London in the springtime browsing the markets, Indian shops and fresh flowers. We decided to get some henna to play around with once we got back to campus and Tammy is now battling an addiction to henna-ing her entire body. I did my left hand and arm and my lower right leg. Anyway, this week was one of the best weeks ever and I'm becoming pretty anxious and sad about my time here in London shifting quickly to an end.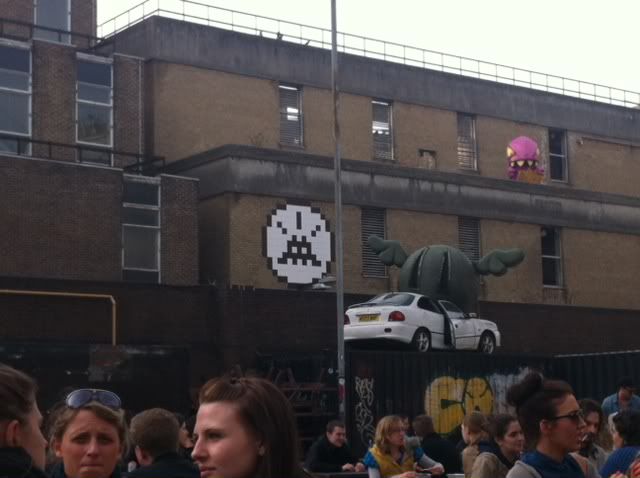 Street art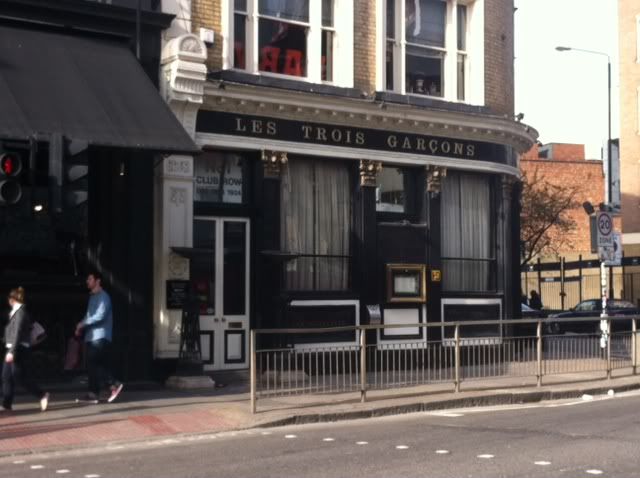 Uber fancy restaurant mentioned in a Bloc Party song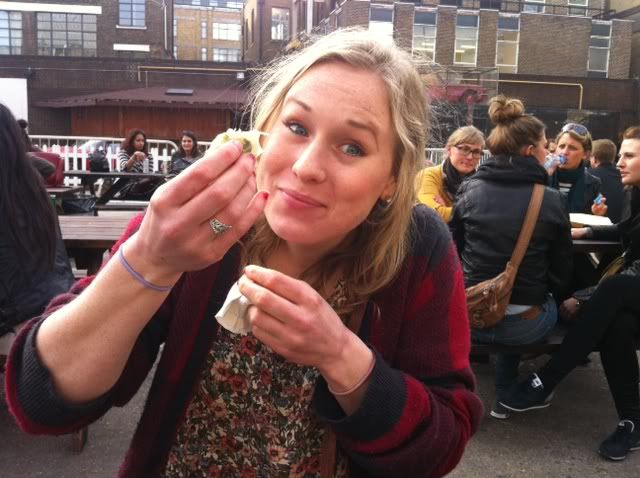 Tammy and her fresh spring rolls
Detroittt in LDN
Fresh juices for £1
Gallery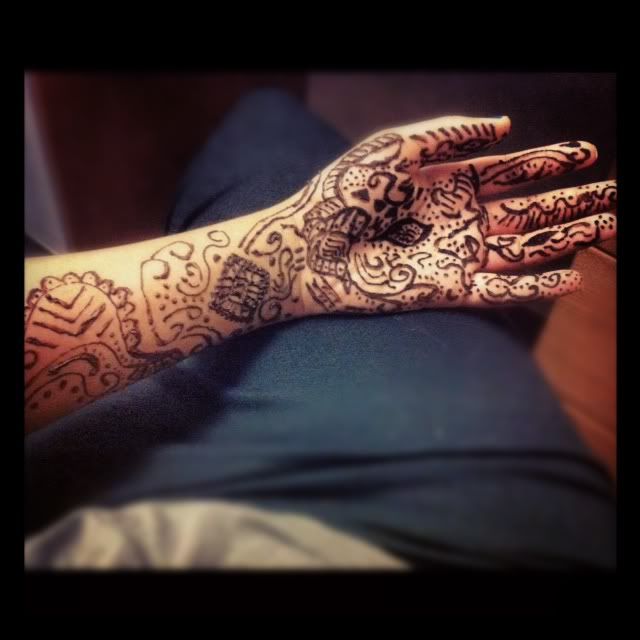 My henna design
Then yesterday Tammy and I made a lifetime supply of kale and cabbage chips and I am getting her hooked onto Nip/Tuck. My other flatmates tried our chips and everyone loved our spicy, cheesy, salty recipe. Score! As it's now Tuesday, I'm officially done with classes and just have exams in May. I leave for Edinburgh tomorrow and will be back in London for just one day after my Scottish excursion before I leave for the rest of continental Europe. The next few weeks are going to be insane! Can't wait. Well, that's all for now- cheers!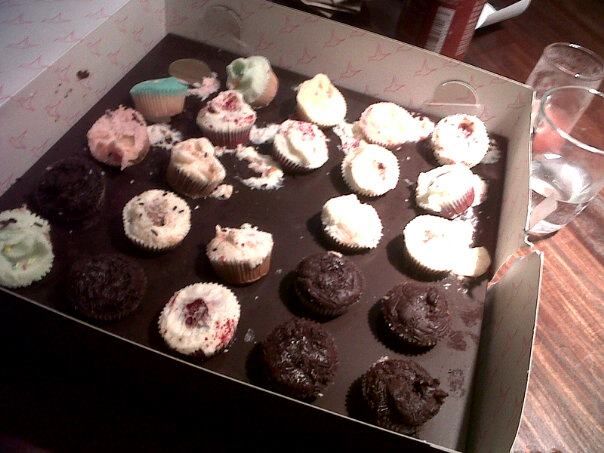 Demolished cuppycakes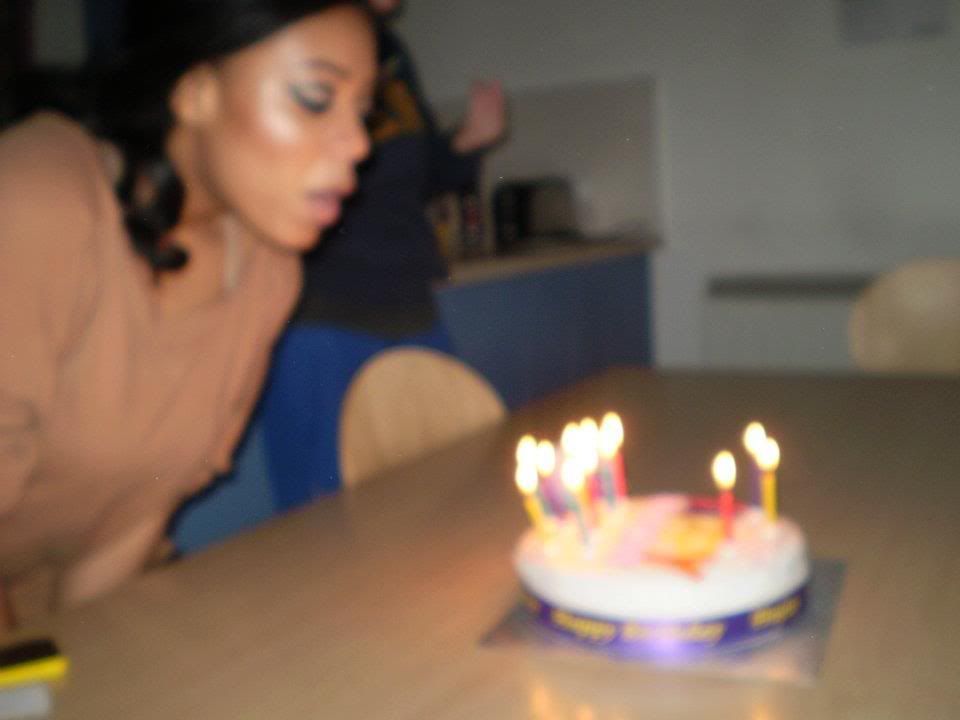 Make a wish!