So a couple weeks ago my friend (from a summer program that I did back in high school) came to visit me here in London. She is studying in Bologna, Italy and was excited to come to London and have a nice departure from speaking entirely in Italian. When she arrived she brought me the most sweetest presents ever - fresh pasta made that day in Bologna and a lovely black scarf with fur that I've worn nonstop since she gave it to me.
Me and Indian food - dun dun dun!
The first day she was here we went to Brick Lane, an up-and-coming-hipsters-love-this-place area with a lot of Bangladeshi and Indian culture, restaurants, and tons of vintage and thrift shops. As we headed there we stumbled into the Whitechapel Art Gallery and an artist she's familiar with had a few pieces being shown there. We shopped around for a bit and I got a pair of gold flats for £5 (though they weren't actually vintage). I also ate/tried Indian food for the first time in a long time (to summarize, I tried Indian food when I was about 13 or so and really didn't like it so I've avoided it since then). I've always like the naan bread but never really tried much else since my bad experience years ago. Though I will never be a fan of curry, I actually rather enjoyed my meal! I had sag paneer (which is a spinach and cheese dish) and a spicy prawn dish that was served in puri and rice. I was pleasantly surprised that it wasn't bad!
Later that night, she and I went to Gordon's Wine Bar - this place was seriously awesome! I'd recommend it to people coming to London. It's basically an underground cave-like system of tunnels with candles and a wine cellar. We both shared a bottle of a red wine from Spain (I think) and it was actually very good. We met a ton of American students who were studying in London as well and basically chatted with their table the whole night. The wine bar is rather busy and you sort of have to duck to walk around inside, so for a large portion of the night we actually sat outside underneath their heaters, which wasn't too bad. Once we got a seat inside we also decided to share a cheese platter that had mature cheddar and brie with bread - it was fantastic. After that we checked out a few other bars in the area but didn't stay out too late. We decided to check out Beigel Bake on Brick Lane for a midnight snack. It's basically a 24 hour bagel shop - but the bagels didn't taste like regular plain American bagels -- they were sweet. That was a bit weird, but it was still tasty.
Danielle & I in a cave with wine and cheese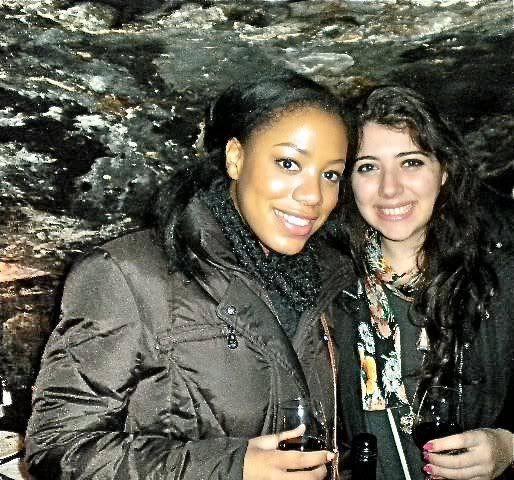 Cave livin'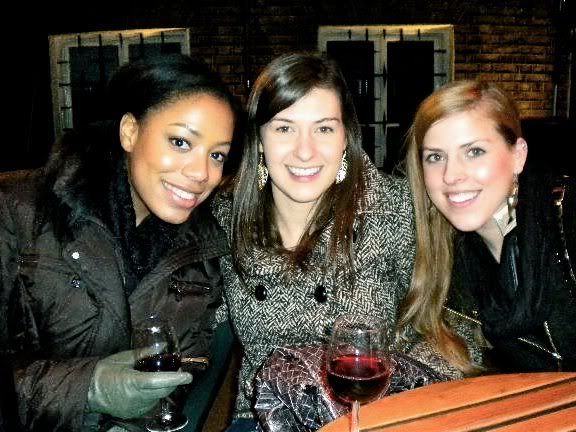 Me and new American friends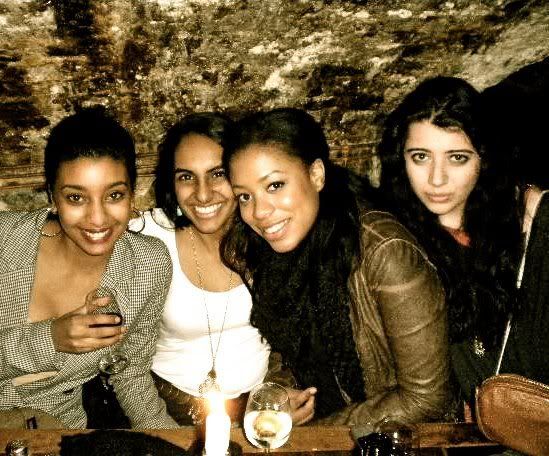 More American friends!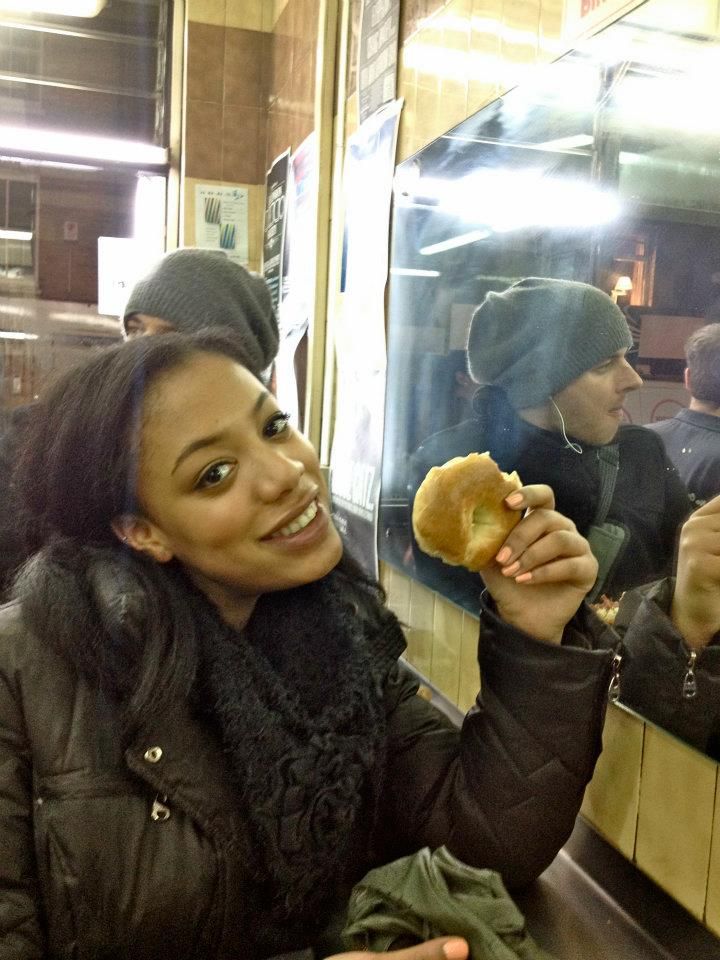 Me, excited to eat a good 'ol American (or so I thought) bagel at midnight
Danielle & I at the Tate Modern
The following day we went to a few museums that Danielle wanted to check out - The Tate Modern and The National Gallery. I had been right by The National Gallery several times, as it's right on Trafalgar Square, but I hadn't ventured out to the Tate yet. The Tate was sort of difficult to get to, as it's a bit more South and South London is not as well serviced by the Underground. I would say that I enjoyed the Tate more than the National Gallery, just as I tend to find modern art more engaging and interesting. There are several world famous pieces in the National Gallery (like the Van Gogh Sunflowers painting, paintings by Monet, Rembrandt, etc.), but as a non-art studier it's not as intriguing or interesting to me.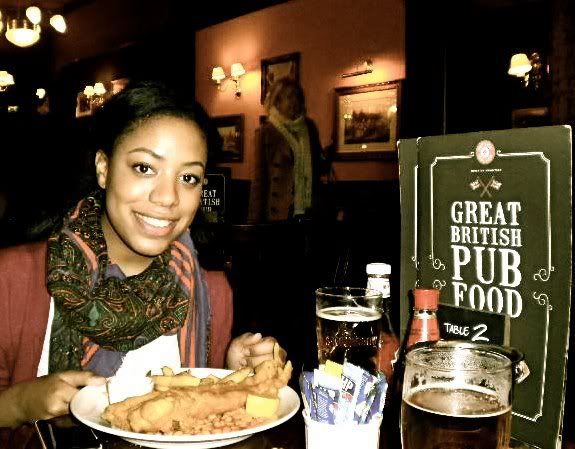 FOOD. Glorious food.
After gallery perusing, we went to Notting Hill to try to find Kensington Palace to go to afternoon tea there, but we weren't able to find it in enough time to still be served tea so we instead went to a pub called The Prince of Wales! This pub was so delicious - I'm not sure if it was because I was rather exhausted from all the walking we had did or if the food was actually fantastic, but either way we both finished the bulk of our meals. We both ordered fish and chips (as you must while at a pub in England~) and were so excited to eat. Later that night we went to another pub to hang out with friends and just chill out in East London right across from Spitalfields Market (this pub, called The Ten Bells was apparently a pub that Jack the Ripper, the infamous East London murderer, used to frequent).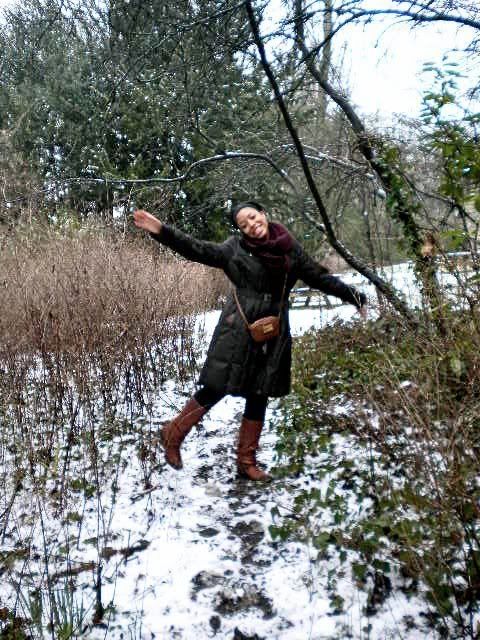 In the wild by our hostel in Bath
The following day we departed to Bath, Somerset, UK which is a beautiful town that has Roman architecture and looks like it's out of a painting. We stayed at a hostel (which wasn't half bad- though the bathroom was a bit....off) and did tons of sightseeing. We went to the Jane Austen Centre (accompanied by a friend of mine who is an old friend of one of my flatmates) which is built where the famous author used to live apparently. The gift shop and the workers there were so incredibly sweet! The highlight of the visit there, however; was the afternoon tea. It was one of the best teas I've ever done - the food was just absolutely delicious and the tea I had was perfect. It was unpretentious and just had an overall nice ambiance and great service. After that we browsed the shops a bit and I got a fresh face mask at Lush (as I had desperately been in the mood to do a face mask). Later that night we had a hard time finding food that was still open because we weren't hungry when restaurants were still open as we had a lot to eat during tea. We met a guy from our hostel who was from Uruguay and was in Bath to go see Stonehenge the following day and he went with us to try to find food. We eventually went to a random falafel booth and it wasn't bad surprisingly (though they didn't have tahini sauce- which is the best part of falafels in my opinion).
Later that night we just hung out in a few pubs in the area that some of the university students recommended to us and we met some cool people. We met two guys from Glasgow who recommended places for me to go when I go there next month.
The following day we saw the Roman Baths and the Abbey - both of which were really beautiful and cool to see. I liked the way that the Roman Baths museum parts were interactive - it kept it interesting and engaging. After we saw the sights we ate at yet another pub until our train departed back to London. That was basically the end of our trip - we did sooo much and were both exhausted, but it was an amazing long weekend. Cheers!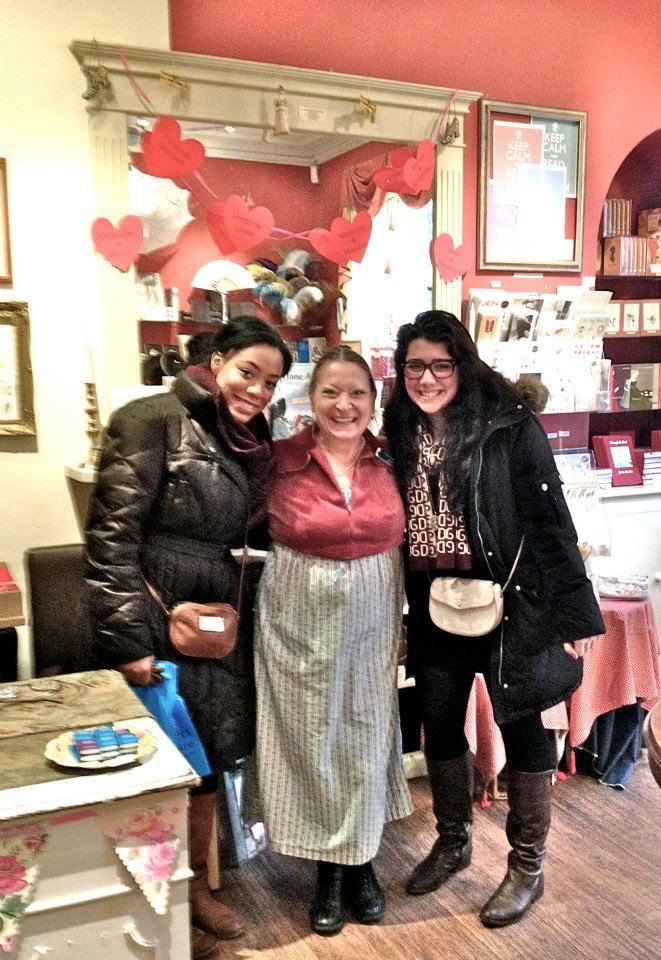 Jane Austen Centre - such a nice lady!
At the Fashion Museum in Bath
Friends in the bathroom of The Ten Bells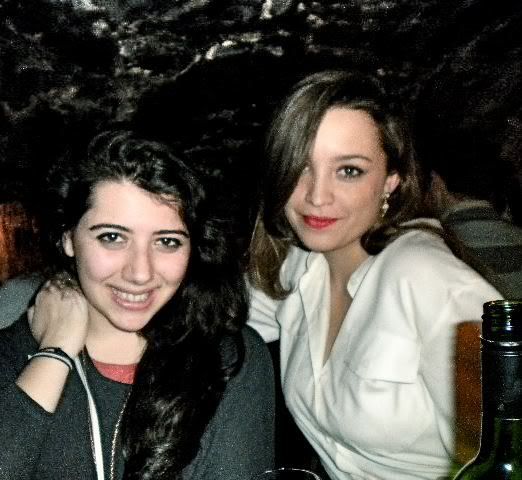 At the wine bar
Danielle & Spuds (my flatmate who loves potatoes)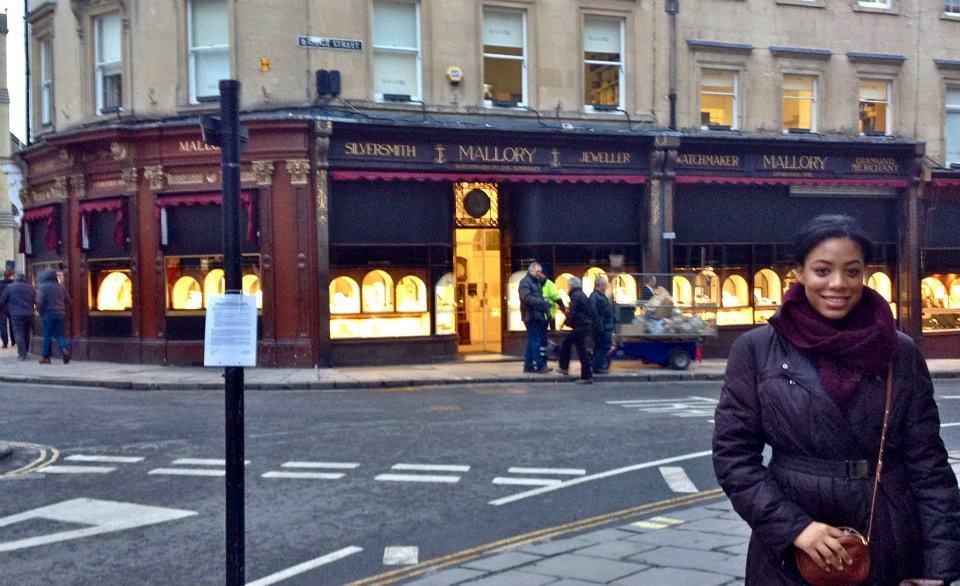 In Bath!
Creme fraiche for everyone!
Danielle, modeling.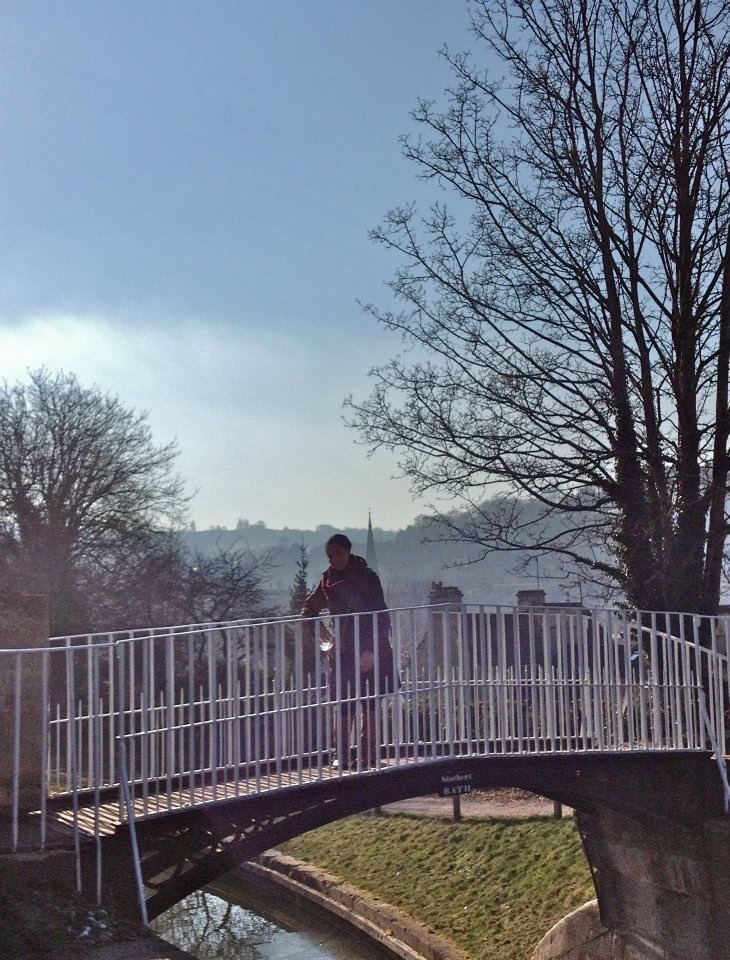 Me on a bridge in Bath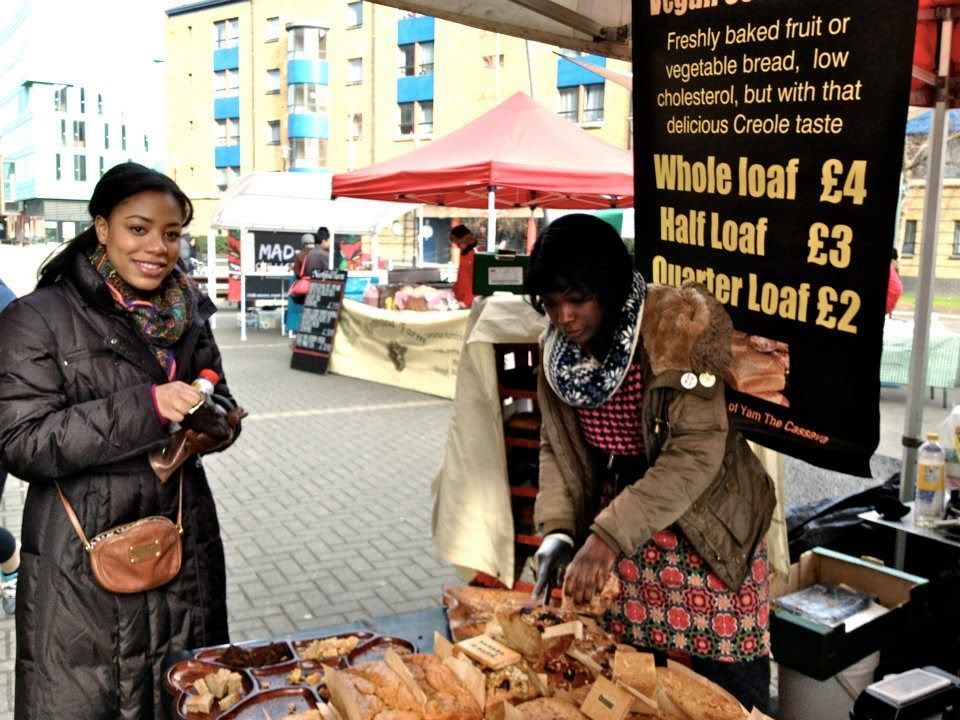 Me, purchasing breakfast at a market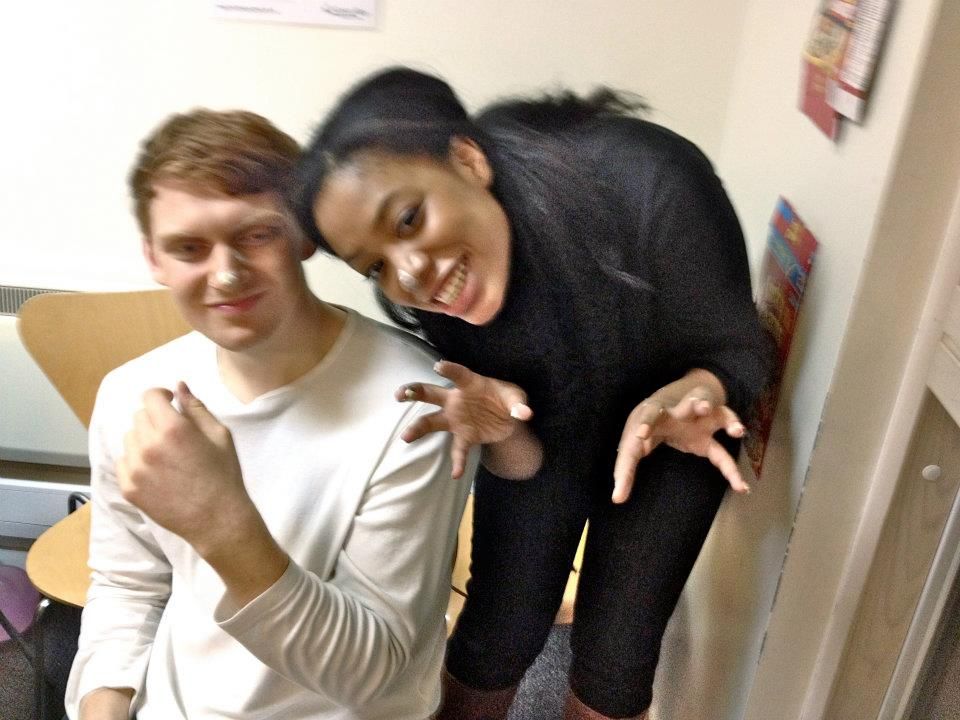 Cream cheese brigade!
Our *fabulous* tea at Jane Austen Centre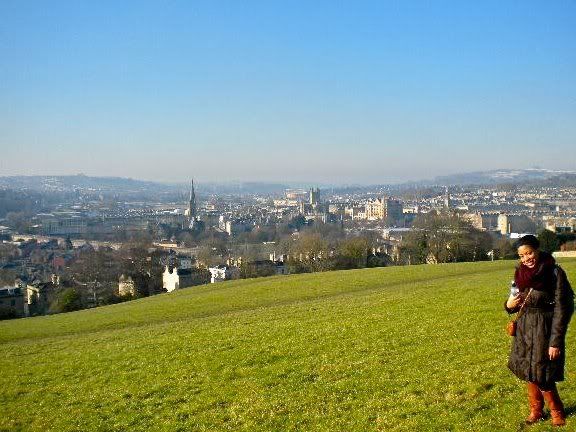 On a hill, in Bath.. looking so backpacker-y!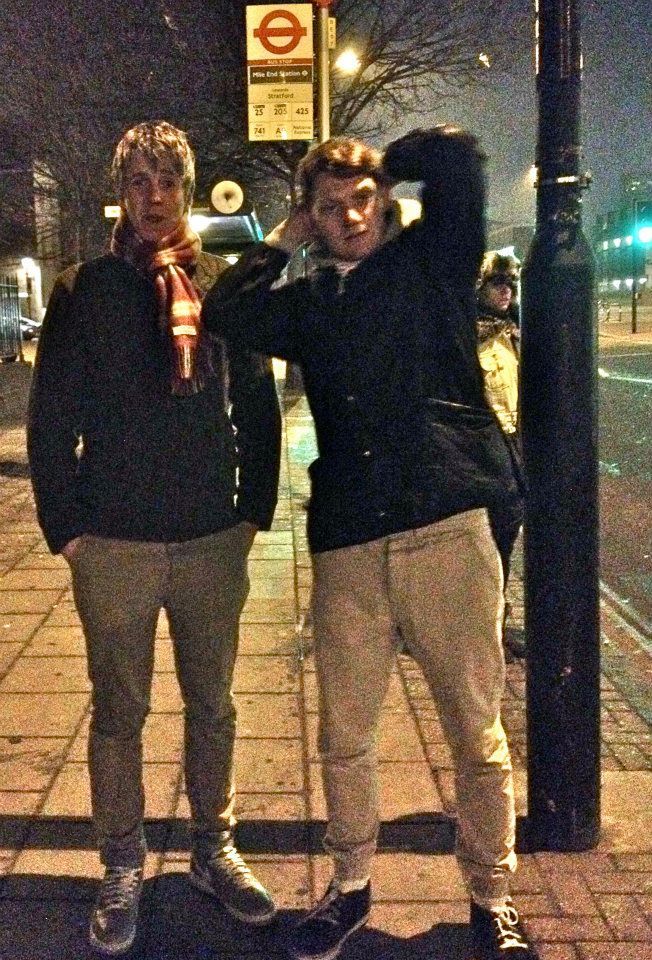 And my flatmates.. being "modelesque"
Delicious meal in Bath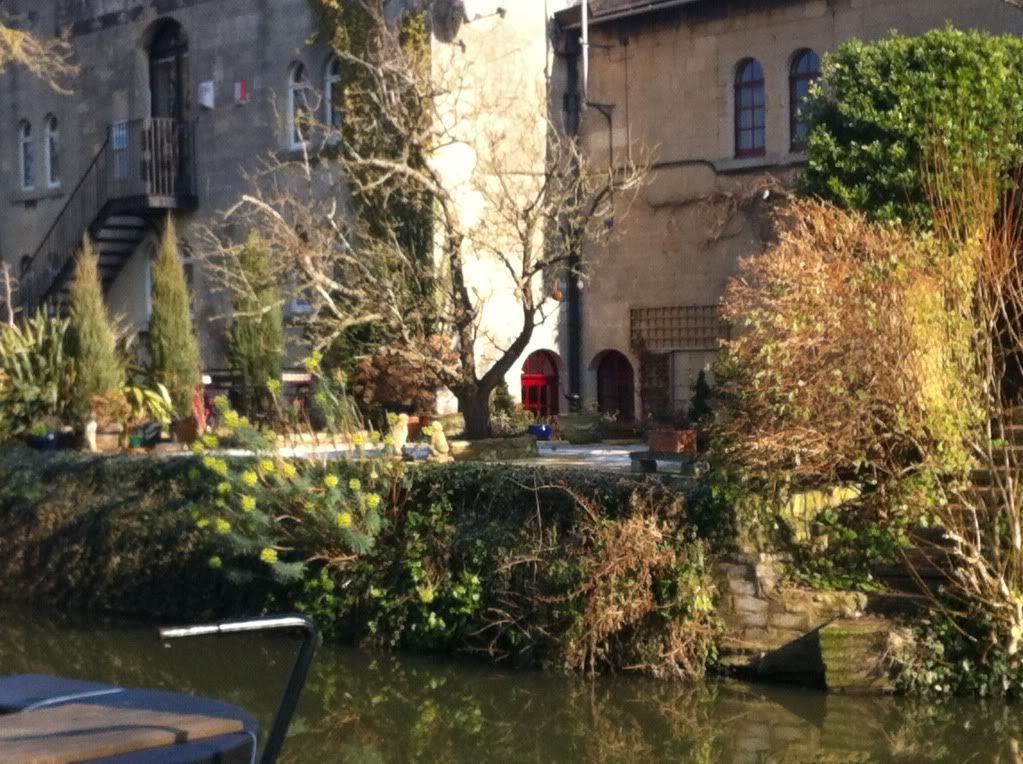 Canal and homes in Bath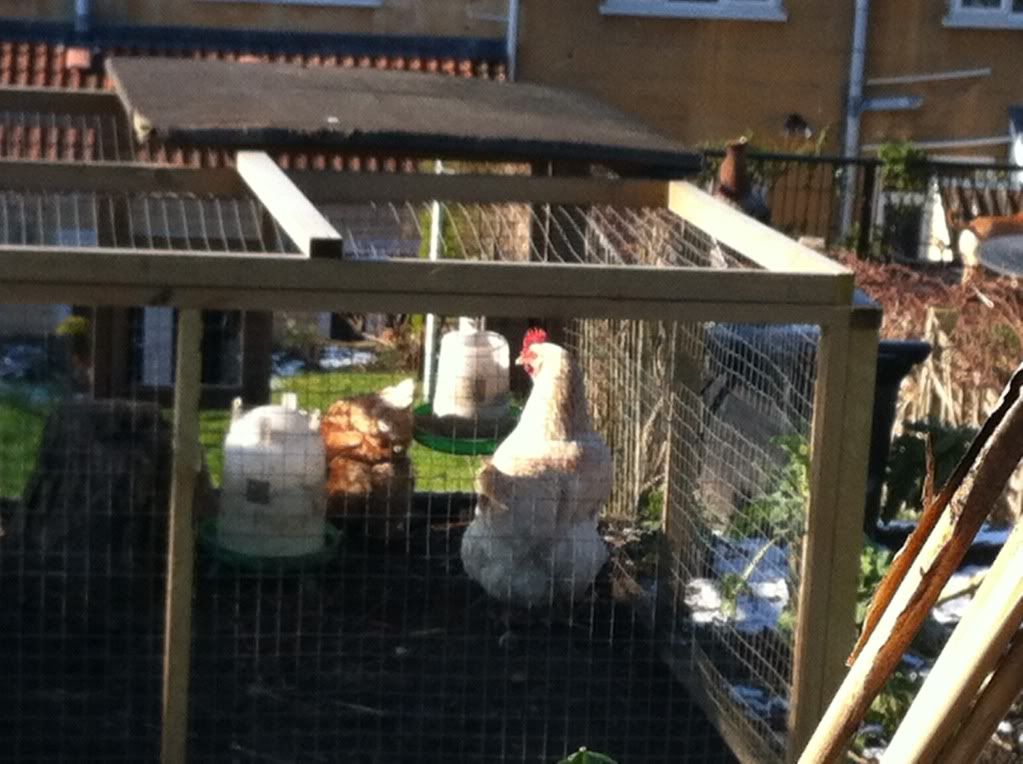 Chickens!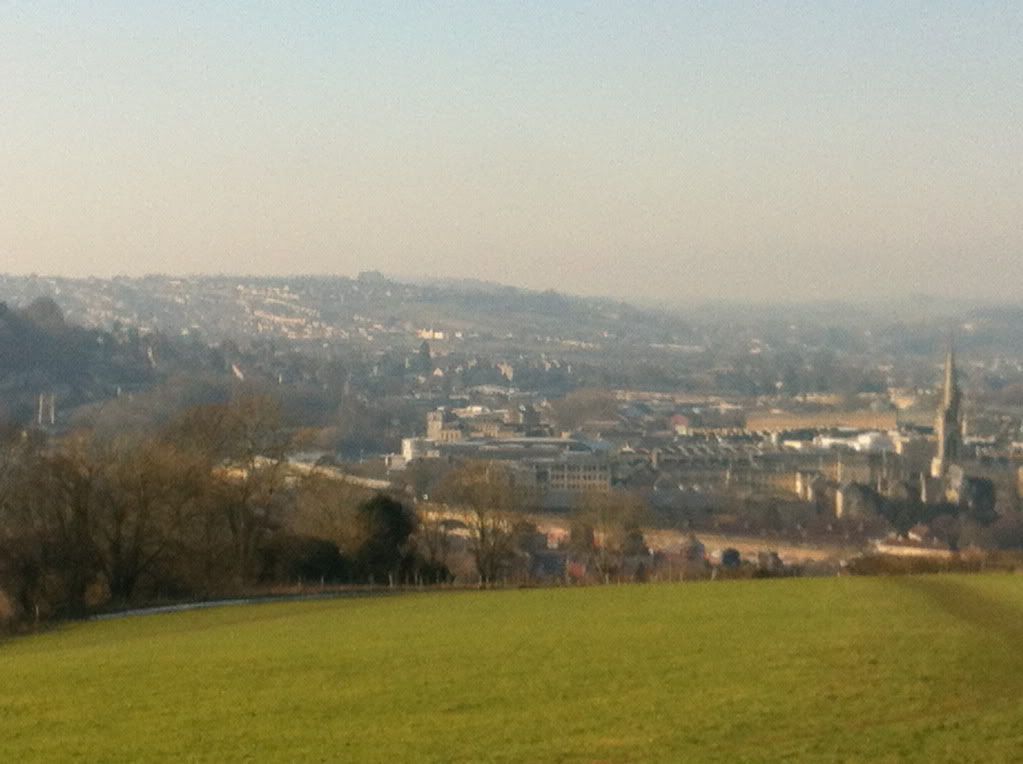 Panoramic view
Abbey in Bath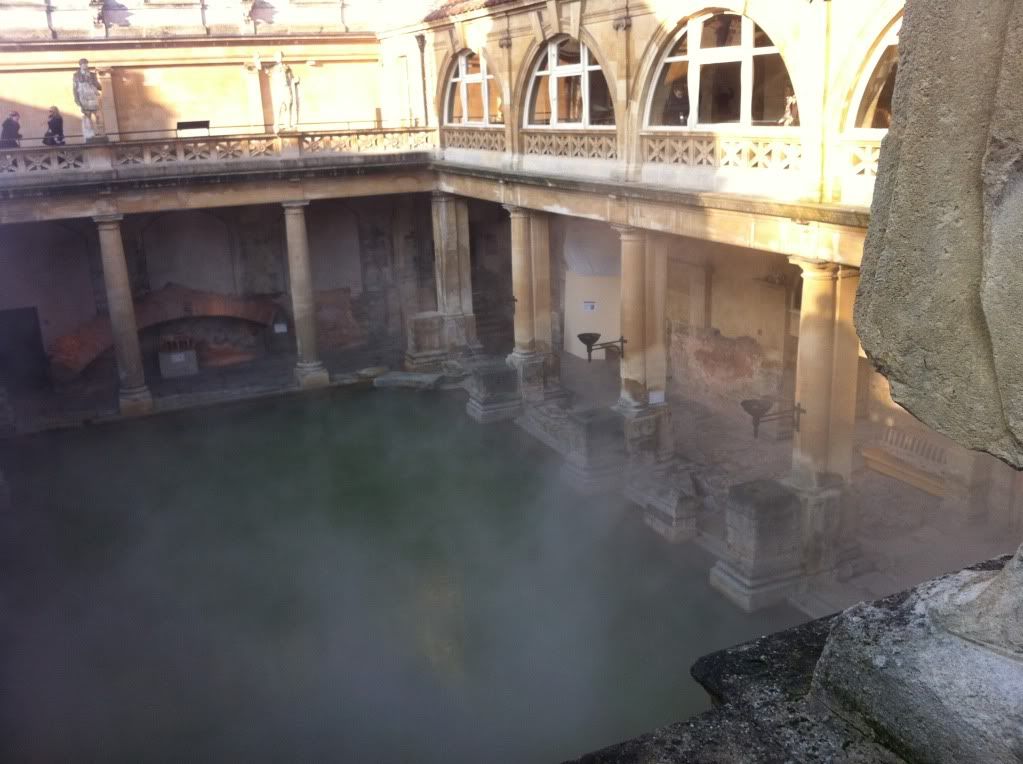 The Roman Baths
At the Jane Austen Centre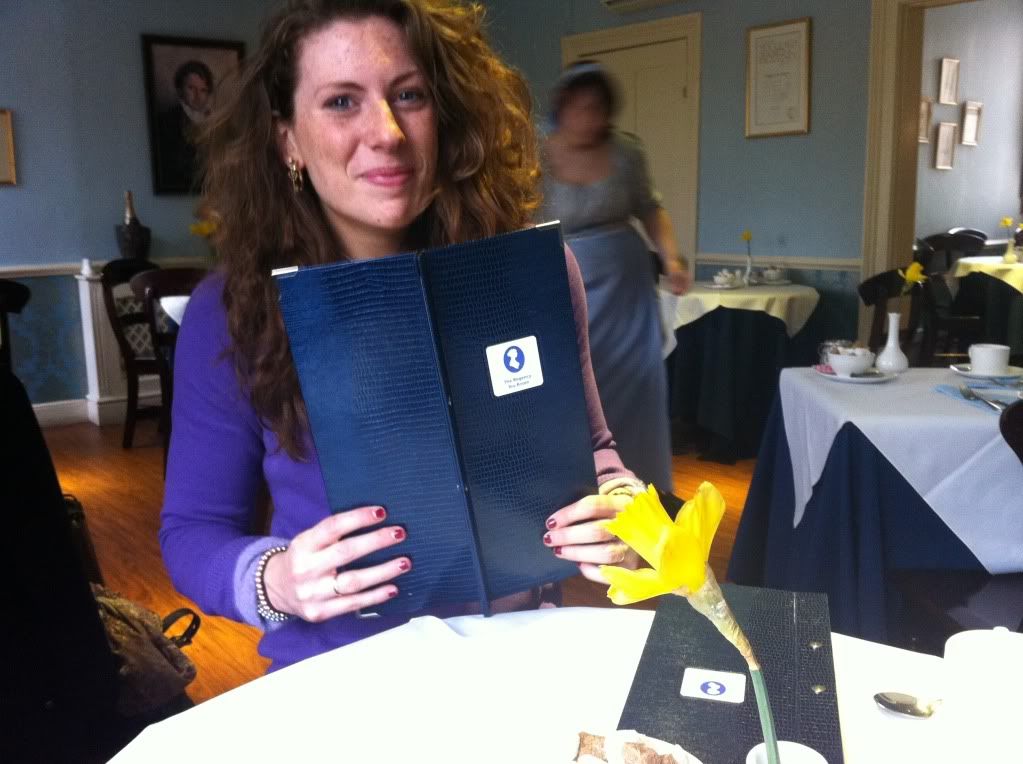 Anne at the Jane Austen Centre
Danielle at tea!
Cool exhibit at Tate Modern