I need to do a post on my trip to Bath with my friend from the US, Danielle, (who I've known since I was 15!) but I have to get the bulk of the pictures from her (which won't be til later this week). So I'll share a couple that I have from when she was here and a variety of other photos-- I'll share a couple photos from this past week when my friend hosted a Galentine's Day party, in which we girls all ate food, desserts, and did face masks and nails the day before Valentine's Day! It was a lot of fun and a nice time to get to just hang out and catch up with friends. Some photos in this post are just from various nights out in London recently.
Things have been going well, classes are standard (still very rudimentary and boring- to be frank) but alright. Coursework is picking up a bit as it's nearing the middle of the semester, but it's still pretty manageable and much less demanding than any of my American university courses have been.
I have reading week (a.k.a a week off) this upcoming week and while a lot of my friends will be traveling, I will be staying in England. I am, however; planning on doing a day trip to Canterbury in Kent (supposed to be beautiful and have a lovely English countryside and a shoreline) with one of my friends and I also want to look into scheduling a manicure/pedicure at some posh spa in London somewhere just for a bit of pampering. I might go to Oxford (to see museums, the town, and the university of course) for a day as well with a couple of my flatmates, but we'll see if it works out! Aside from that I am just enjoying my time here and have met some really interesting and amazing people. Cheers!
Me and girls from my dorm in Farringdon
Girls' Night at Lisa's place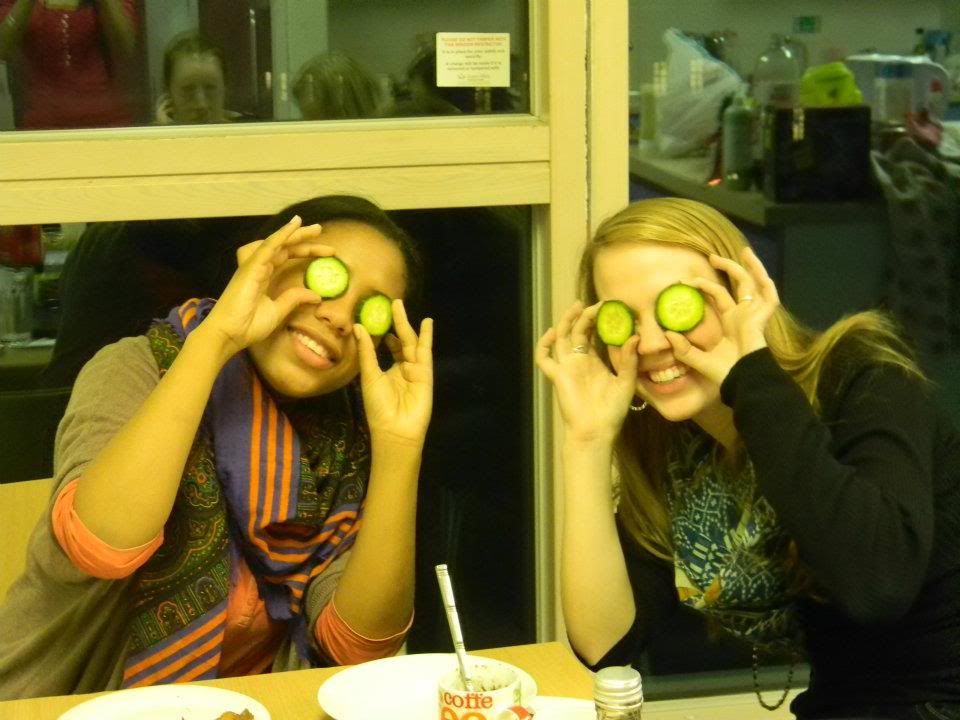 Spa treatments during girls' night in!
Me and my flatmate before her family friend's art exhibit
Me & Danielle at a wine bar in London with new friends from USA
Night out in London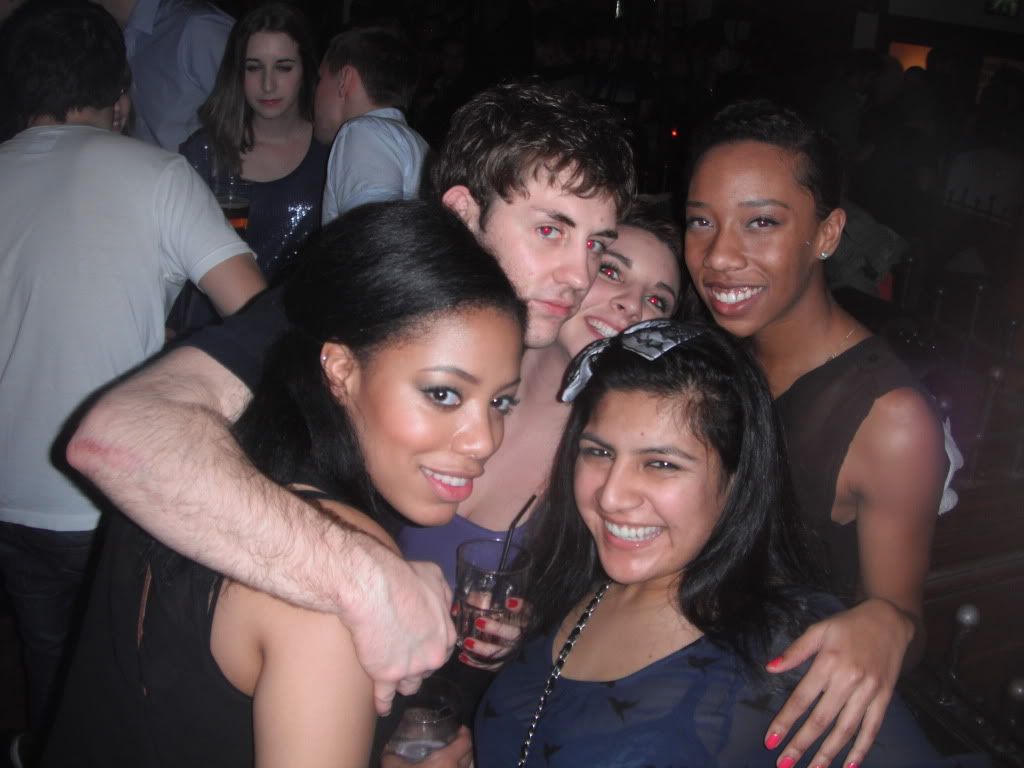 Me and girlfriends (and their male flatmate)
New friends!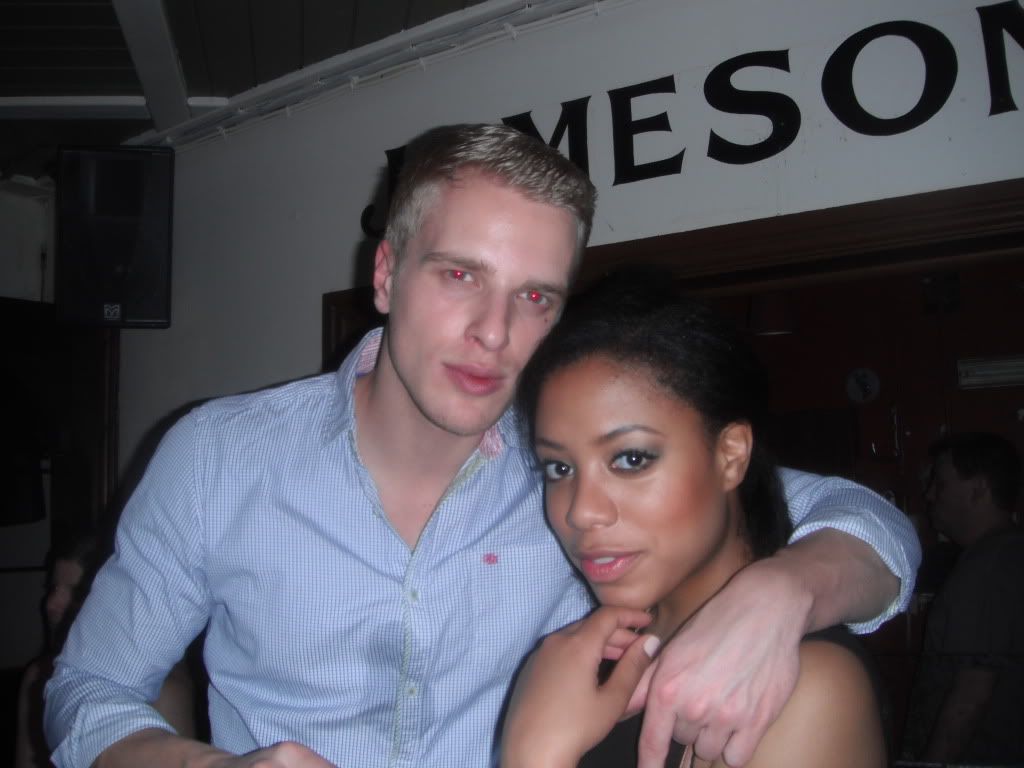 This guy is a signed model, we decided to do a model shot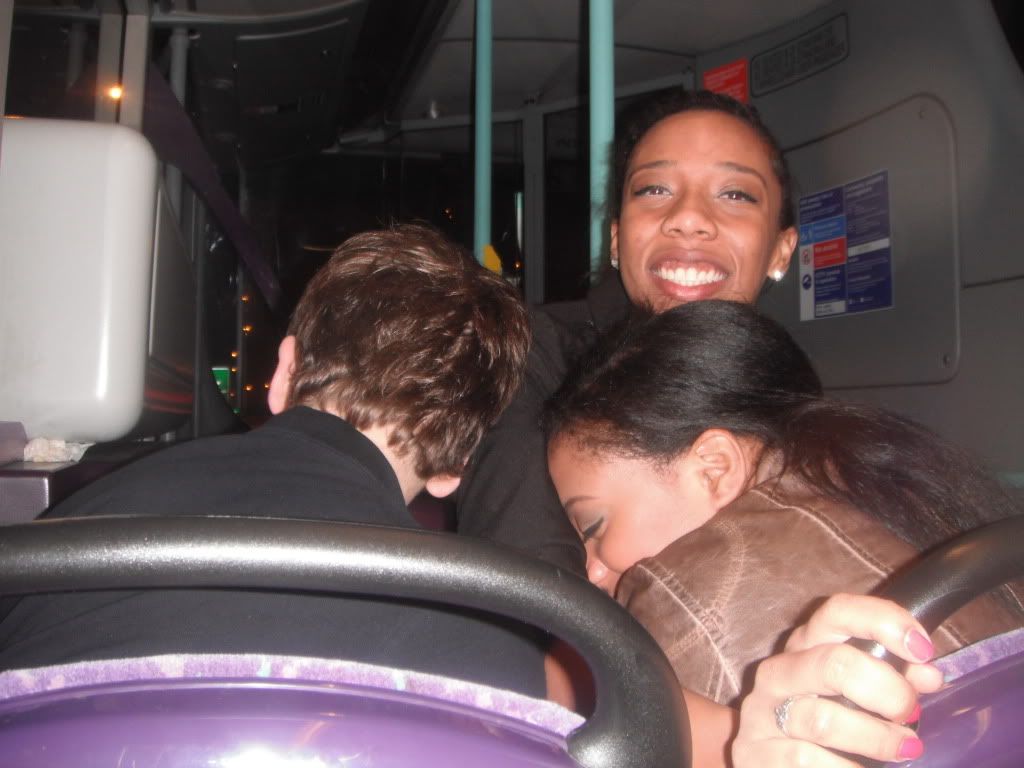 On the bus back home - it was freezing, hence the nuzzling!