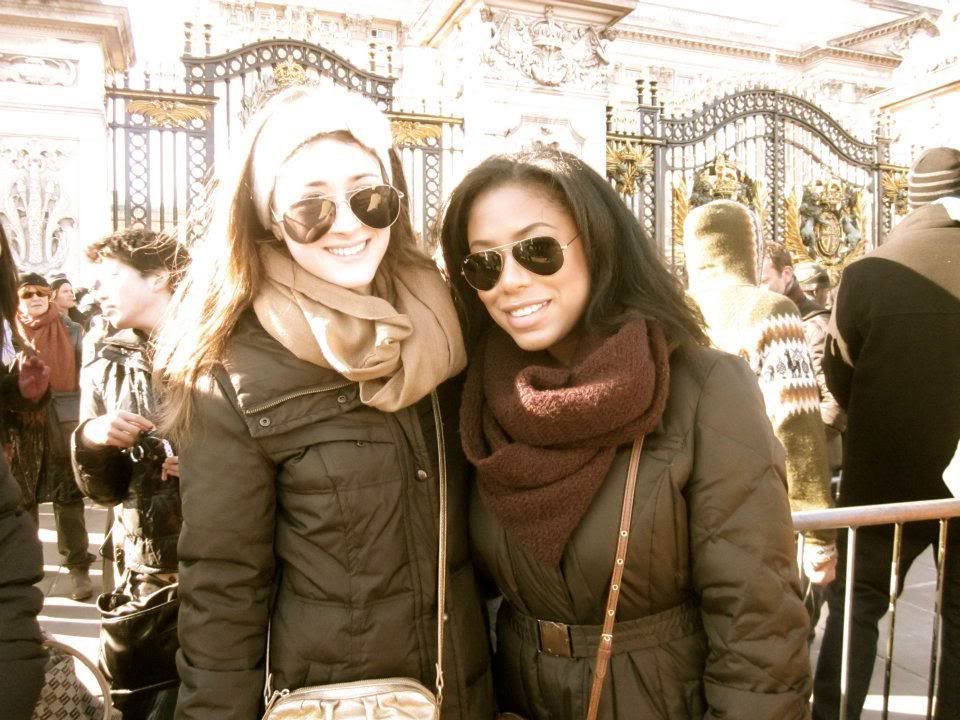 Outside of Buckingham Palace
My best mate (as they say here!) Julie visited me for a few days and boy, were we busy. I had a full itinerary planned and we were able to do most of the major things on the list, but it was difficult fitting it all in! On Thursday I met her at the tube stop along with one of my flatmates and we and some other Americans here all ate dinner at our local pub and then briefly went to this other pub's student night for a bit. It was a good time for sure, but because her travel time took a bit longer than planned we weren't able to go to this wine bar that I had wanted to check out. It's basically an underground cellar that looks like cave tunnels and it sounded pretty amazing.
On Friday we did all the traditional London sightseeing stuff, which I did briefly but this time was a bit better planned as we got to see the changing of the guards at Buckingham Palace which occurs every other day in the morning. We stopped by Trafalgar Square and also saw Big Ben (my favorite London landmark). After sightseeing, we stopped at Spaghetti House which is an Italian food place. We shared bruschetta, margherita pizza and a salad. It was nice to eat and just relax for a bit as we didn't give ourselves enough time for breakfast that morning!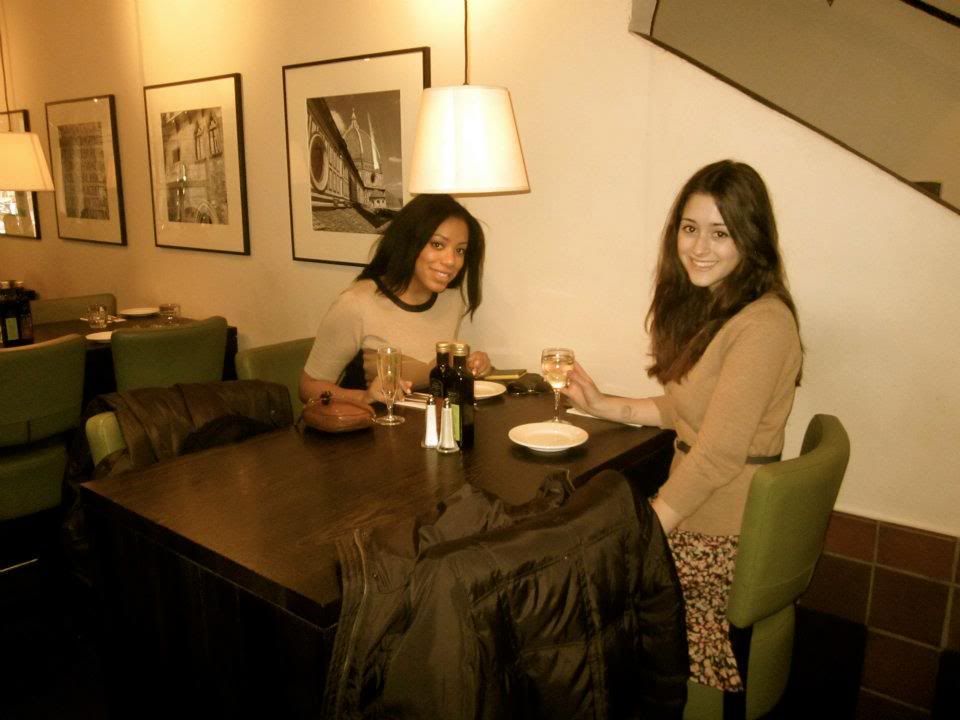 At Spaghetti House
After lunch we stopped at Pret-a-Manger for a small dessert (we split a brownie) and coffee/tea. We sat there for awhile and used their wifi to figure out how to get to Oxford Street from there. We then spent the rest of the day there shopping at the gigantic Top Shop there and we also went to Liberty of London, which I hadn't gone to yet. It was probably the cutest department store type place ever! That was really fun to see and very, very English. After that we went to Harrod's for afternoon tea. Overall, I'd say that the tea experience was probably a bit overrated, as I've had better service and food at a few Ritz Carlton's in the US, but it was still very fun and the place itself is absolutely stunning.
Me at tea at Harrod's!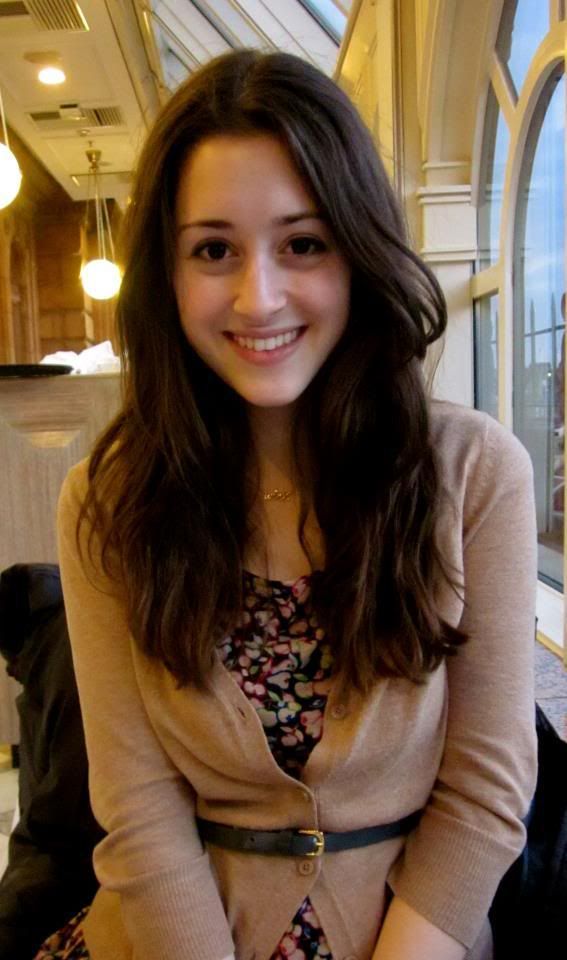 Julie at tea at Harrod's!
Later that night we went out in Camden to a club there called Koko, which is a converted theatre that has live music shows and then a huge dance floor. It's still a multi-level theatre setup which is rather cool to see. The music they played was (as other places in Camden have been also) a bit more alternative and more techno-y, but it was still a lot of fun. We were absolutely exhausted coming home after being out that night though, as we had been on the go since 9 AM or so. She, my flatmate and I all bussed back to campus and actually briefly fell asleep on the bus as we were that exhausted.
On Saturday, we went to Westfield at Stratford basically all day and did some nice shopping. We ate at the food court first (we both got Thai) and then shopped the rest of the day. We got Pinkberry for an afternoon snack and then had to head over to the London Eye for our reservation. We didn't have heavy enough coats or gloves because we had originally intended to come back to my flat prior to going on the Eye, but we ended up losing track of time a bit and had to go straight there. We were very surprised to see that it had randomly started snowing and we were literally freezing walking from the tube to the London Eye. Julie and I both complain when we're tired, cold, annoyed, etc. so we kept each other lively by complaining the whole walk there.
Out in Camden with my flatmates
After going on the Eye (which was nice, but I feel like I wouldn't have to do it again) we grabbed dinner at the nearest place we found, a place called Arch Bar (I think). We both got burgers and chips and were so excited to be in the warmth - it was a great break from the cold. After getting back home, we were going to change and get ready to go to the Ice Bar (a standing bar which is constructed out of ice sculptures) but many of the lines on the tube were closed and we were unable to make it. We weren't too upset though as we were still rather exhausted and still cold from the random snowstorm.
We spent the rest of the night drinking hot chocolate and just chatting with my flatmates for awhile. After that we both went to bed and she packed her things up for her flight that left out on Sunday.
Aside from this crazy, busy weekend, I'd say that London is becoming more normal and less new to me, which is cool as I feel a bit more savvy with understanding where things are and other customs, etc. Thanks for reading!
Olympics Countdown at Trafalgar Square
In Camden!
Dreading the cold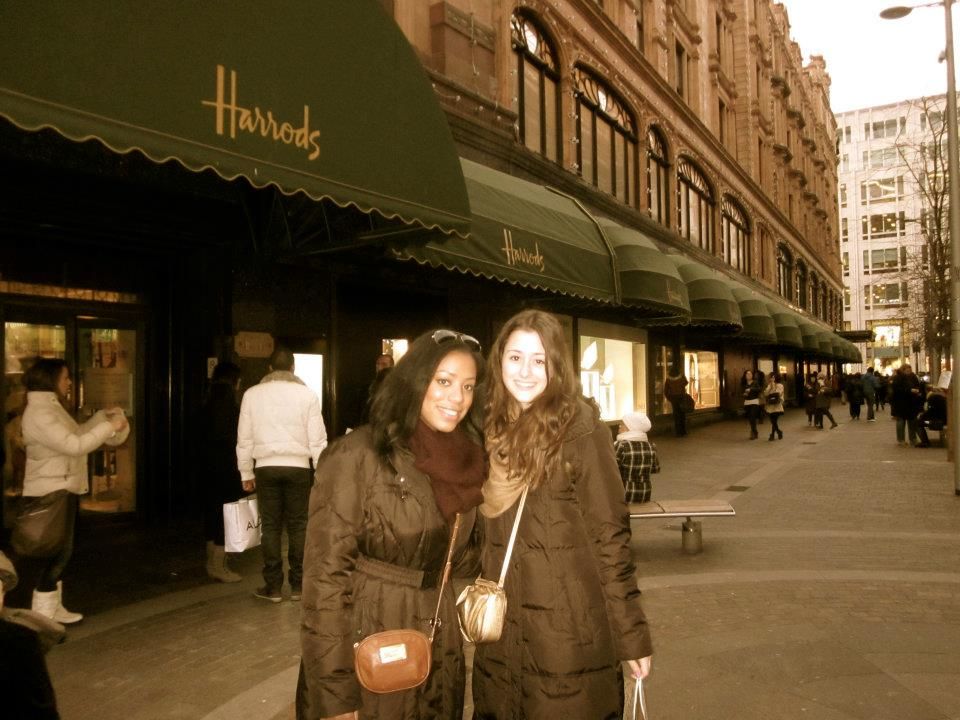 Outside of Harrod's
Pinkberry!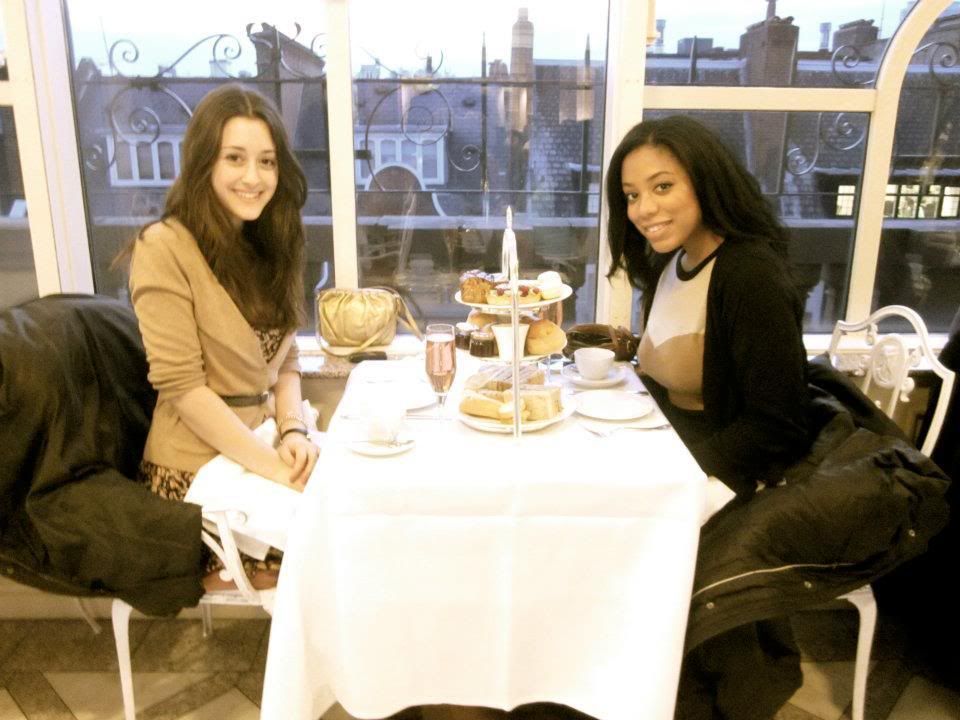 At tea, darling!
Photo taken from the London Eye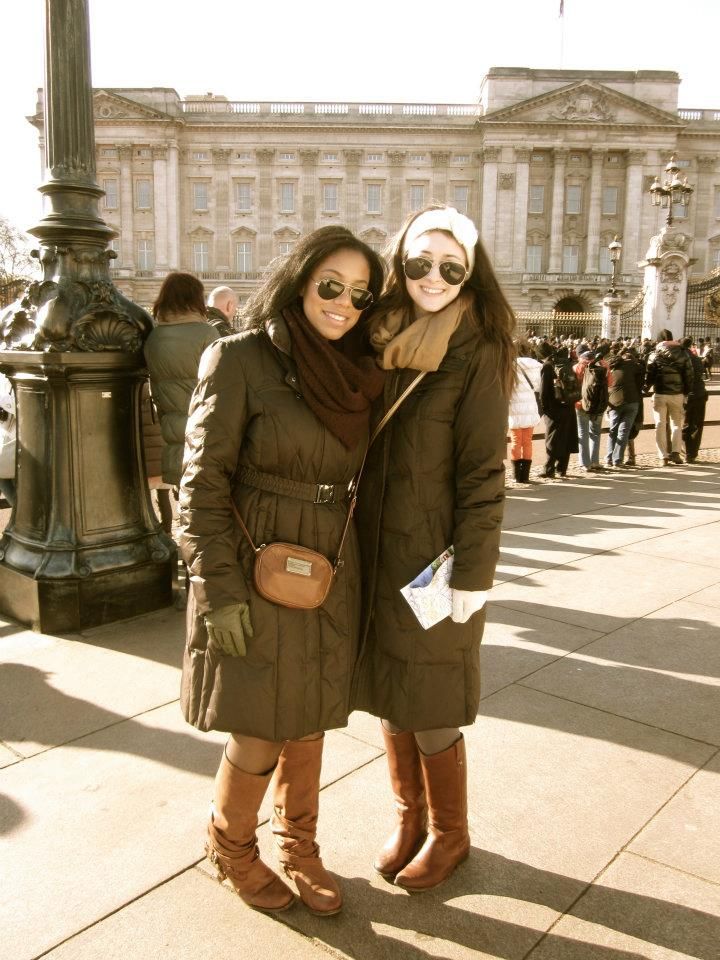 Matching at Buckingham Palace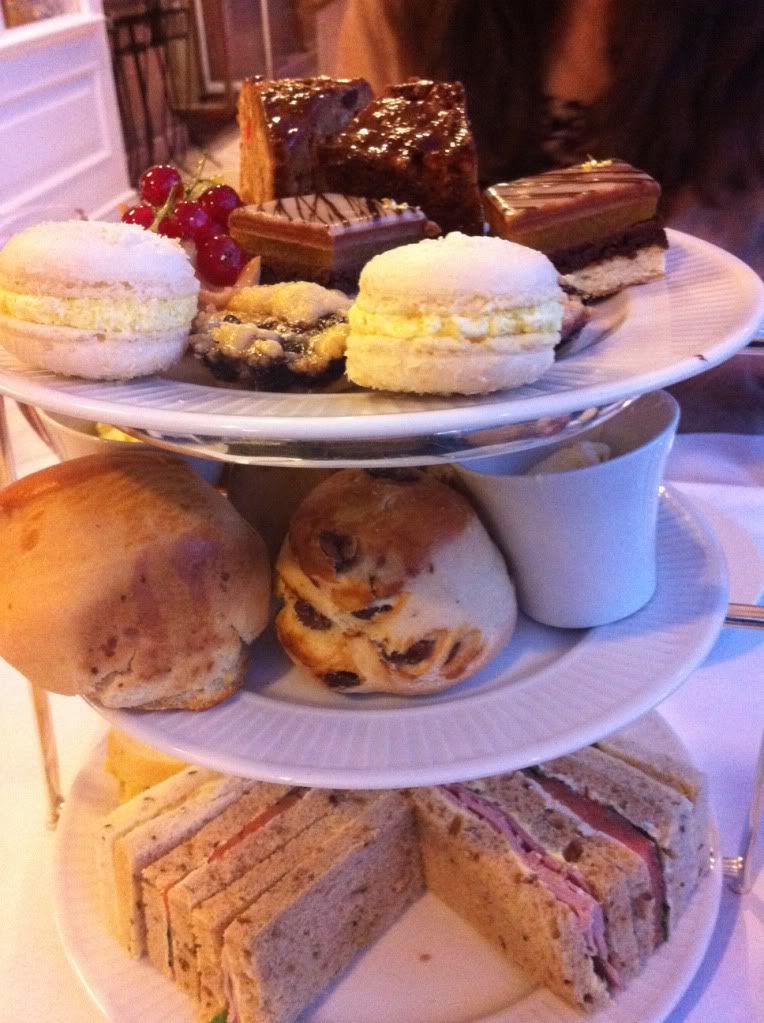 Our afternoon tea delights