With a wolverine at Natural History Museum
For one of my courses we had a practical where we had to go to the Natural History Museum and complete a series of questions. The museum was pretty nice but sort of weird as there are a ton of taxidermy animals. It's sort of eerie when you think about it, but it was interesting. It was sort of stressful finishing the assignment because it was so busy there with the visitors and with the bulk of the class there trying to all get the right answers. I'd like to go back to check out the human evolution exhibit more because I didn't get to browse as much as I would have liked to or as much as I would have if I were visiting on my own without the assignment.
Before going out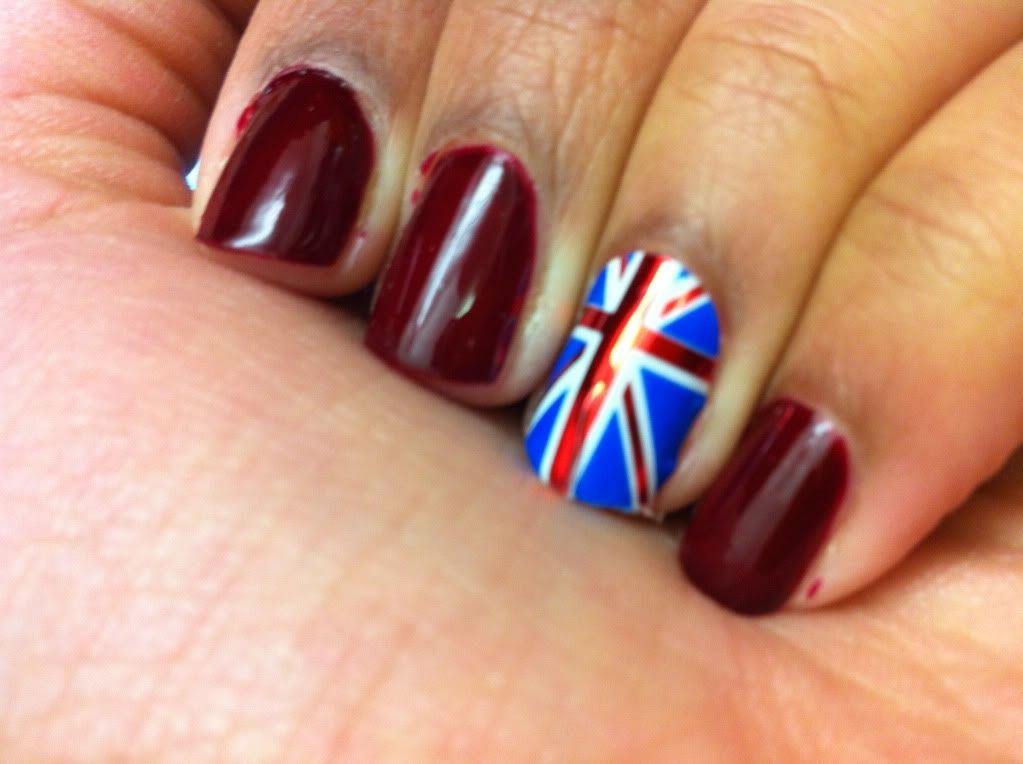 My new homage-to-Britain nails!
Monday night me, my flatmates, and some of my other friends all went to a club in the Picadilly Circus area on college night. It was so packed - I've never gone to an actual club before. There were like three floors or so and different parts of it had themed music (like a 90s room, top 40 room, alternative, etc.). The bathroom attendant lady sang her own version of Rihanna's "What's My Name" and substituted the lyrics with "ooh na na, wash your hands;" it was quite a sight. Overall the night was a lot of fun but getting back to campus was so tedious. The Underground (subway system) closes at midnight in London so you have to bus late at night and the bus stop was pretty far from where we were. My feet were killing me! I will have to have a pair of flats with me whenever we go out in central from now on.
In the Underground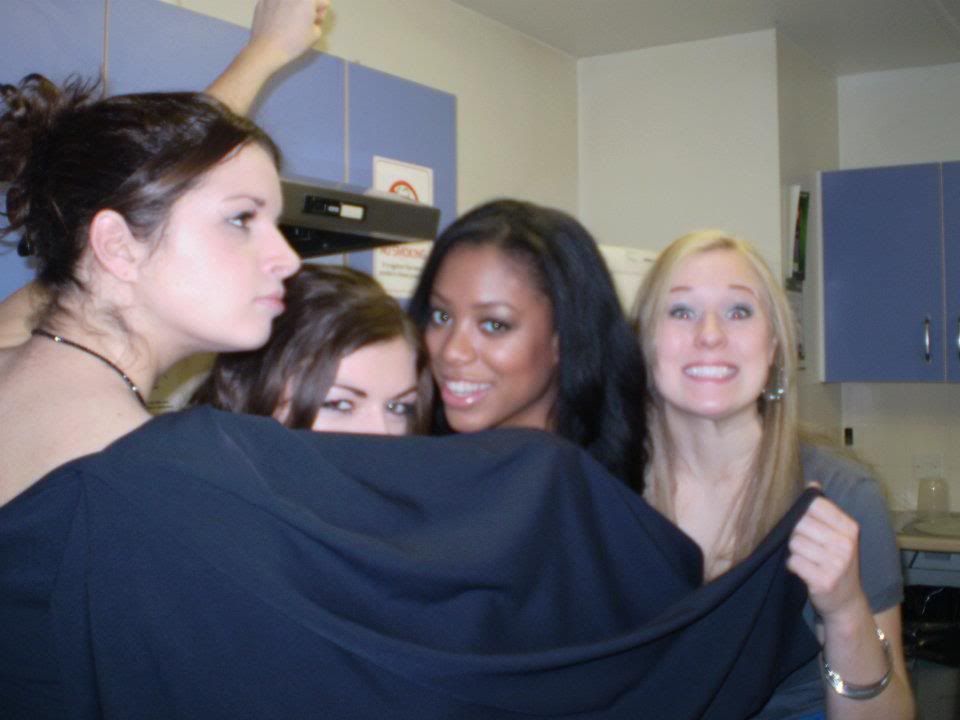 Underneath the wondrous cape (my friend's dress had one large sleeve)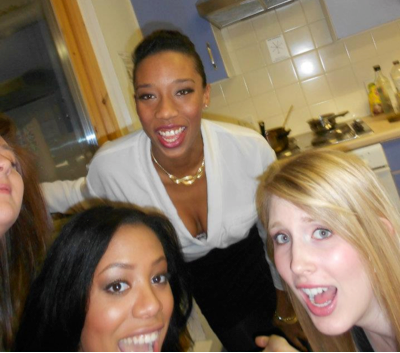 Yay! =)