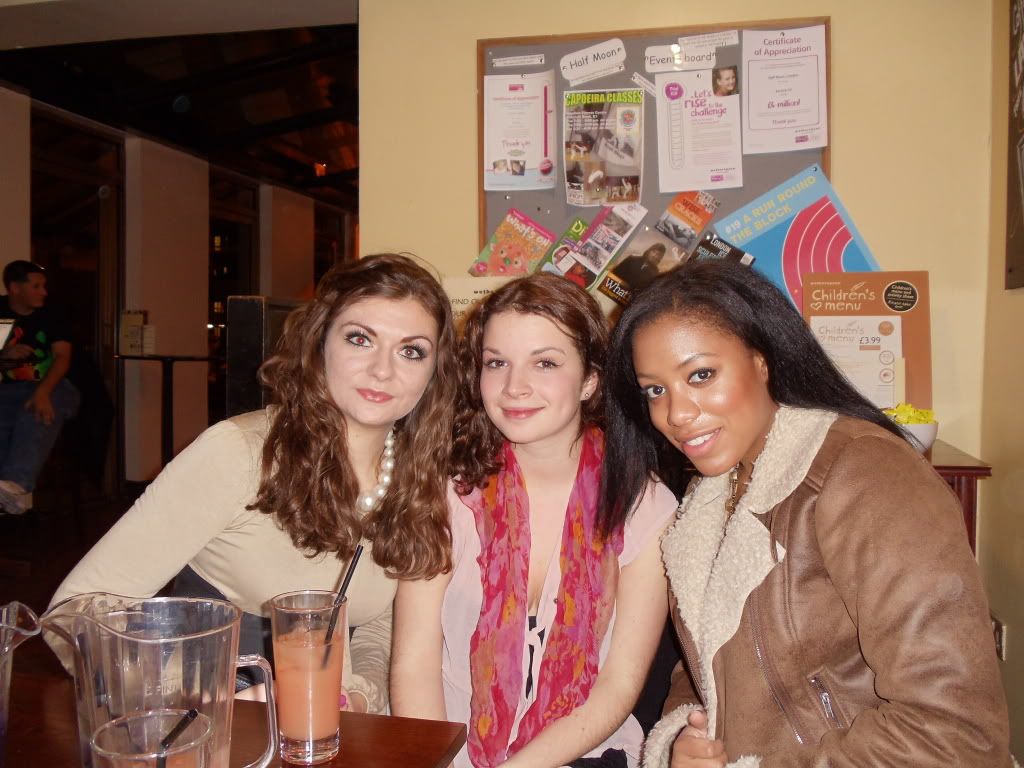 Me and a couple of my flatmates
Today I got my very own Oyster card! We were a bit confused when buying it but the attendant was very nice and explained it a bit better. We lucked out and sort of guessed which train to get onto and ended up on Oxford St. which is a pretty busy area. I want to go back on a weekday when it'll hopefully be less crowded. We stopped in Topshop and in Boots (my first time going to a Boots!). It was a bit too crowded to truly shop but I picked up a scarf and a Barry M. nail varnish at Topshop before we grabbed lunch at a cute French cafe called Cafe Rouge, which is apparently a chain restaurant here. I felt so dehydrated from walking so much and having been sick the night before so I just had a light side ceasar salad and several glasses of water. After that pit stop, we used the compass on our iPhones (this was pretty resourceful of us) and figured out how to get to Trafalgar Square, Buckingham Palace and Big Ben, and the other famous landmarks. We lucked out because we actually figured out how to get there on a bit of a whim. We walked so much though and my back and feet were so tired from all the walking. After sightseeing for a bit and taking a short rest break near a fountain by the Palace, we continued onward to head back to campus.
After coming back to campus I grabbed dinner with a few friends at a local pub that was surprisingly very inexpensive! I had a veggie burger with fries (or should I say "chips") and a drink for all only about £5.10! Afterward we headed back to campus once again and hung out in the flats for a bit. I ended up running into my British flatmates and joined them at the pub for a bit. They're both so nice! I really like everyone I've met so far, which for the most part has been quite a few American students, as the British students are still on holiday as classes don't begin until this upcoming week. My flatmates are awesome though! That was basically my day yesterday for the most part. I will probably end up updating this less as classes pick up, but for now updating daily has been rather fun! Thanks for reading.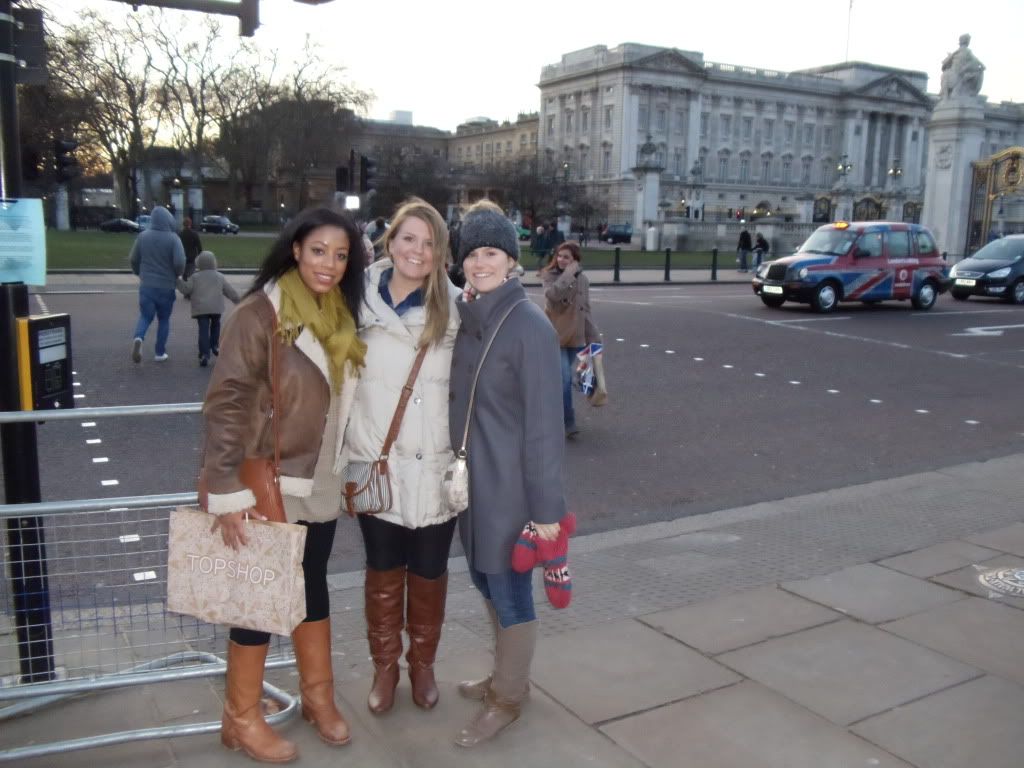 Me and some of my American friends at Buckingham Palace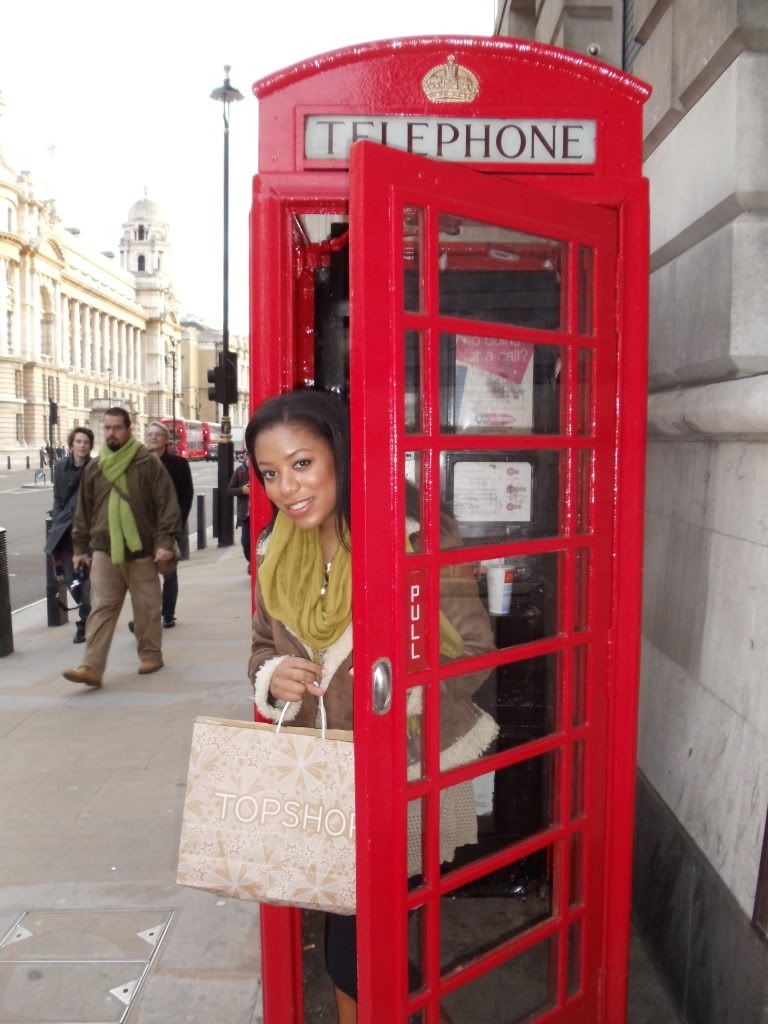 Obligatory London phone booth shot!