Thai food from Rosa's at Westfield
Westfield Stratford mall is the best mall I've ever been to, actually. It is gigantic and there's so much to see and do! There are several full restaurants, cheaper food court options, expensive food court options (with actual cutlery and plates, etc.) and tons of food kiosks and vendors. The stores are insanely huge and have had some amazing sales as of late with it being after Christmas sales season. I spent the entire day there with one of my flatmates and I barely saw everything. There's a movie theater, a casino, a food market and I'm sure I'm missing more. It's insane.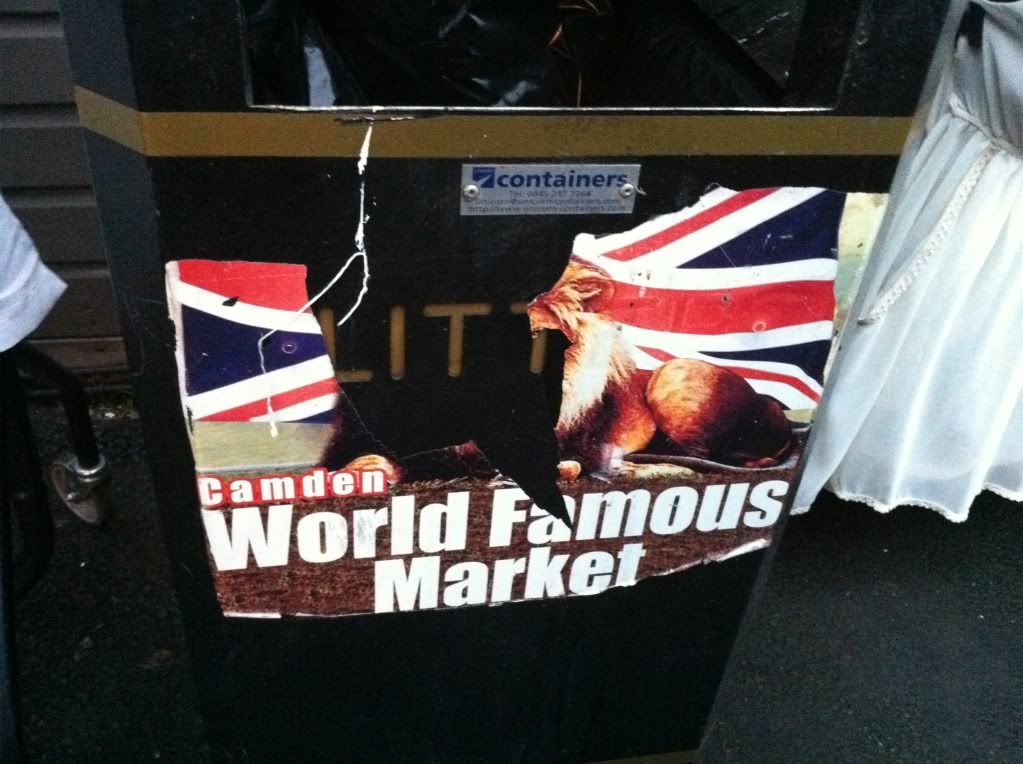 Camden Market. LOVED everything about this place. It was seriously the best market I've gone to so far (ever actually). First off, it's literally huge. I can't believe how big this place is - there are different names for each sect of the market and we were there all day and still didn't see everything. The area has a lot of tattoo and piercing shops which is sort of fun and very typical punk/London-y. We ate at a pub that was right in the midst of the main street and all got fish and chips (of course!). After we browsed the markets for even longer, we decided to figure out how to get to where Amy Winehouse's flat was, as she lived in Camden. I'm a huge Amy fan as many of you may know, so it was really cool and sad at the same time to see where she lived. There were flowers and tons of letters and signatures on trees right across from where she used to live, which was really sweet and of course saddening. After that we headed back to campus and called it a night. That's all for now - thanks for reading!
Lebanese sweets at Westfield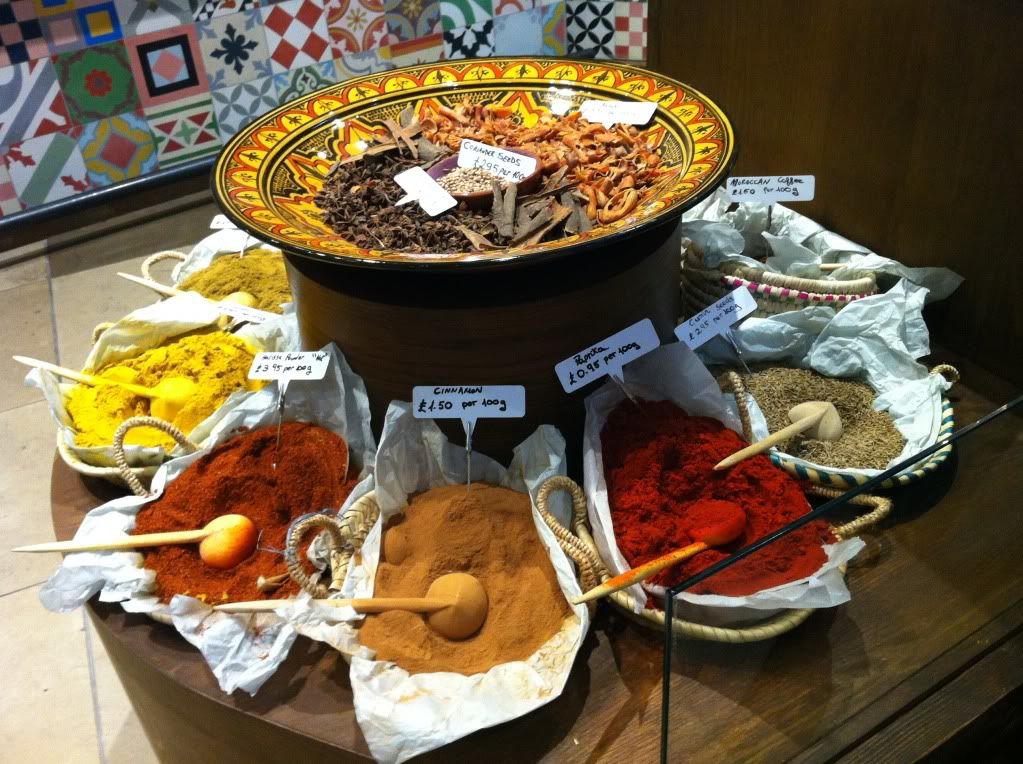 Spices at Westfield
Part of Camden Market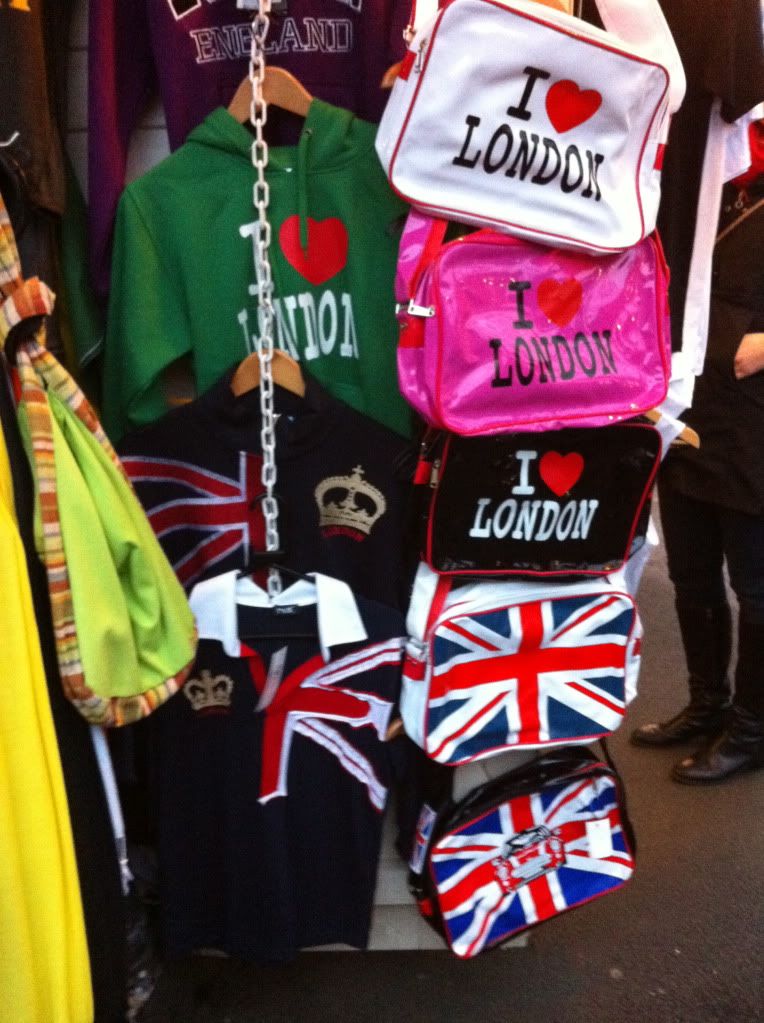 Souvenirs at Camden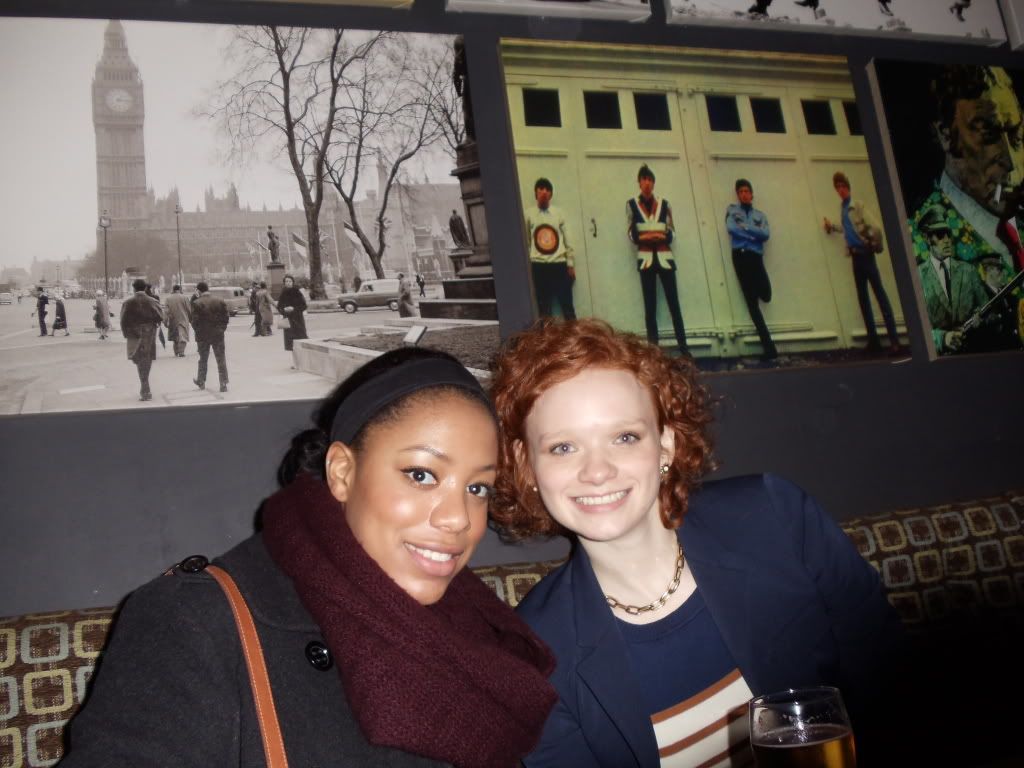 Me and a friend at the pub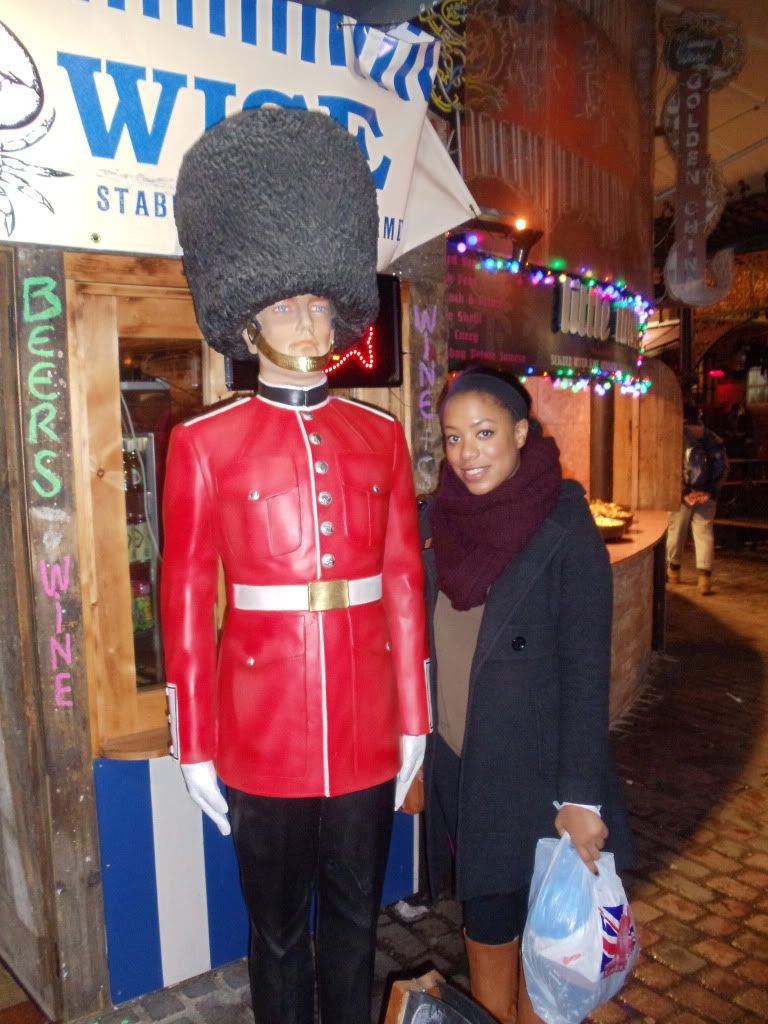 At Camden with statue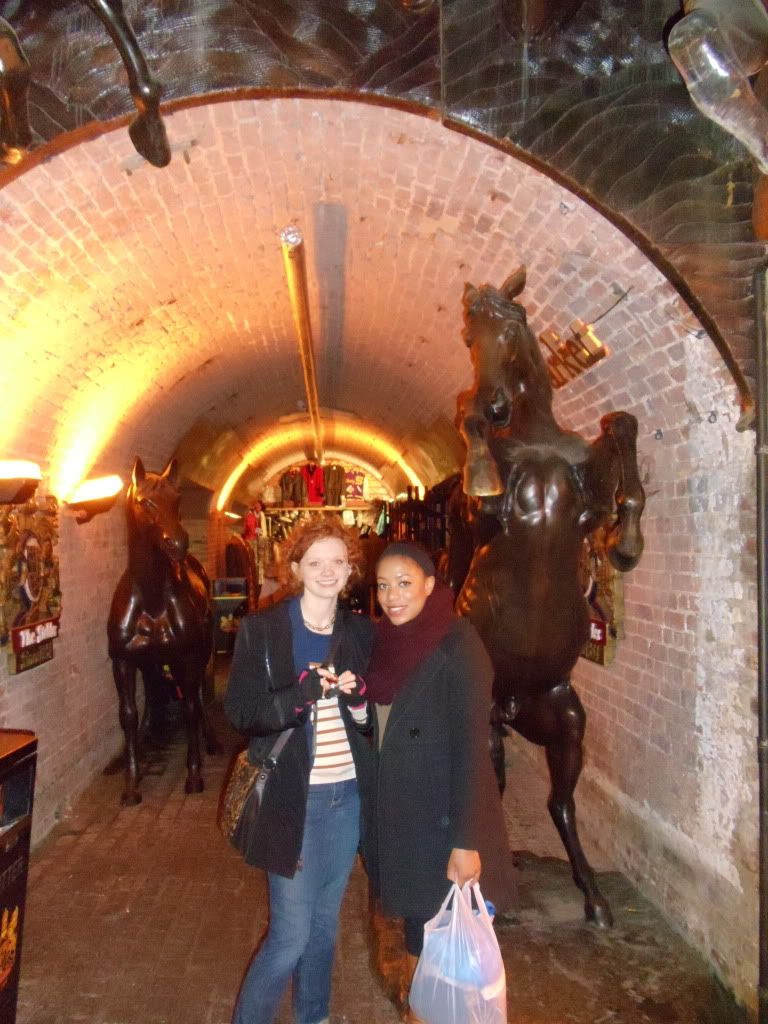 At Camden - horses!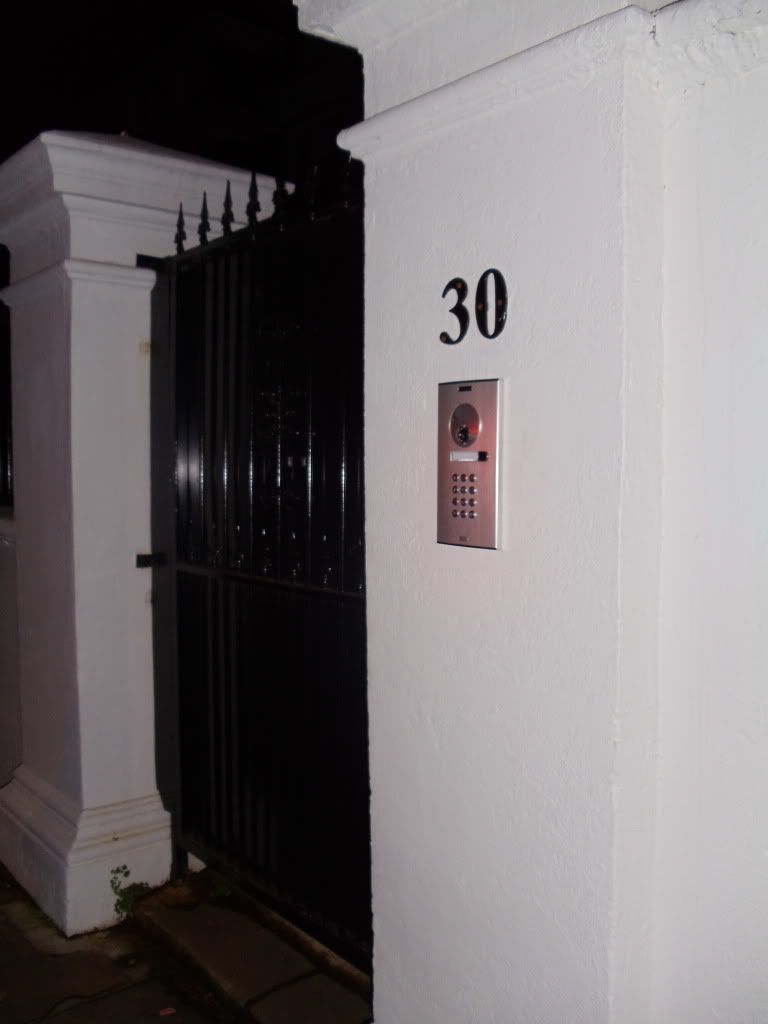 Amy Winehouse's flat
Winehouse memorial at her flat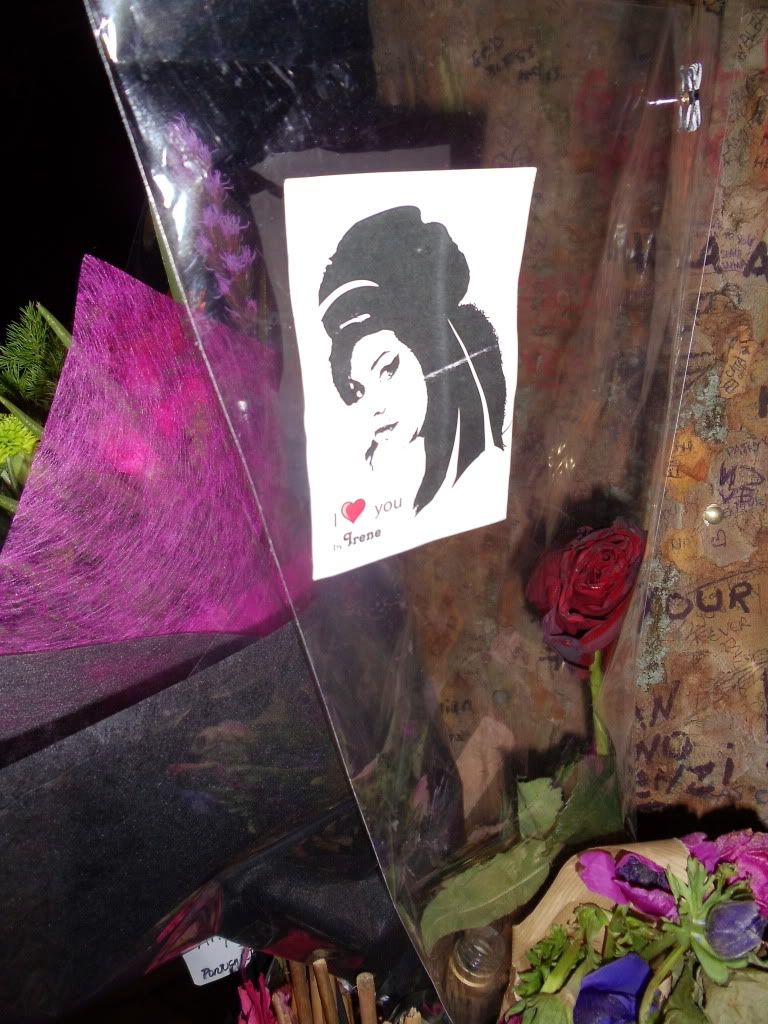 More memorial items
Her flat from afar
Camden Square