With friends at the union
This past weekend was pretty fun! My friend and I went to the bookstore to find a textbook and grabbed lunch at a pub (as I mentioned before) and during this trip she and I (along with another American girl) nearly died crossing the street. We all became friends and I grabbed dinner with my new-almost-died-together friend at Nando's. Nando's is everywhere. Literally. It was my first time there but I knew I'd go soon enough as it's basically on every street here! The food was good - I got a veggie burger and chips. I love the sauces they have! Very good. Later that night she, my flatmates, and a couple others went out to the student pub and danced to 90s music! The DJ started pulling out the "oldies" from our childhoods and when he failed to pull out some Spice Girls jam I knew he had to have been joking. I befriended the DJ as we taunted him after every few songs to play a Spice Girls song, as it was only appropriate. When "Who Do You Think You Are?" streamed through the speakers, the crowd went wild (and rightly so; I know my girls know how to get the party started!). That was a ton of fun and the DJ high-fived me for my fantastic sense of music suggestion capabilities.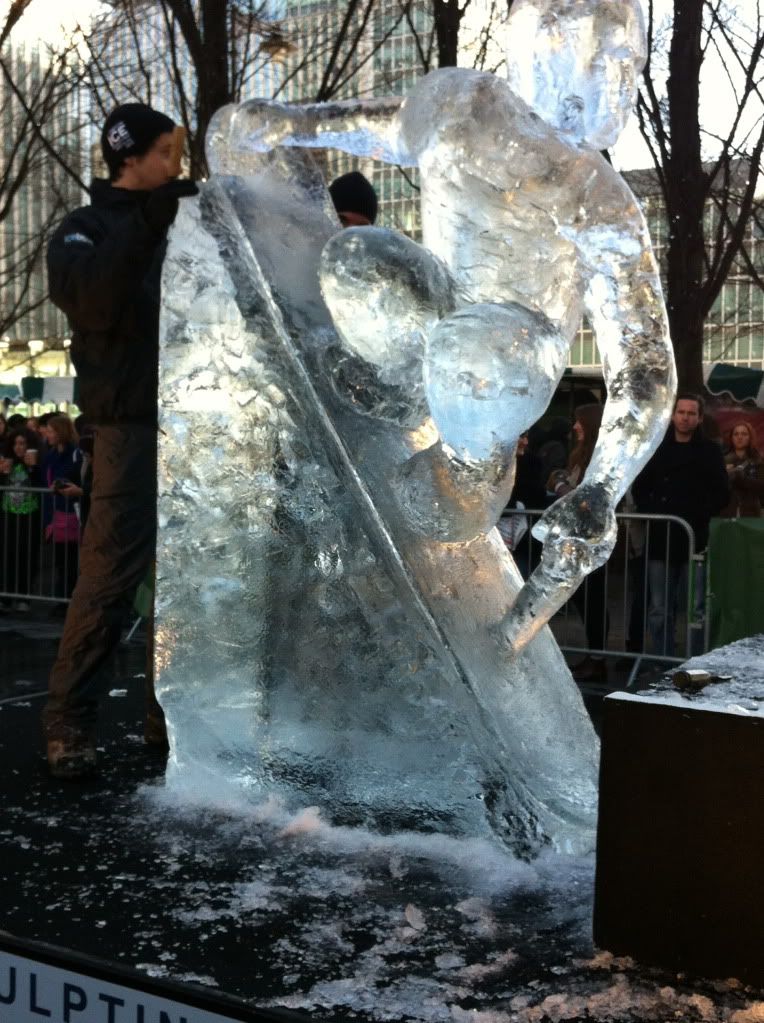 An ice sculpture
After that beautiful montage of Spice Girls music, we all headed back to the flats. I stayed up until 7AM chatting with a couple of my flatmates. My mom mailed me some of my important mail that had been delivered back home and included a couple magazines that I have a free subscription to (Cosmo and Seventeen). I decided the magazines could be the communal reading for the kitchen dining area and everyone has loved reading the ridiculous articles of the two mags. We even have an article posted on the freezer!
Picture from dinner at Wahaca few days ago
Saturday during the day, some friends and I went to Canary Wharf and saw an ice sculpting competition and went shopping a bit. I picked up a dress from River Island that is super cute and was on sale and we grabbed lunch at Pret-A-Manger which is very popular here. I got a brie, basil, and tomato sandwich which was lovely. Later that day, I met some of my friend's friends from the US who are studying in Brighton. They were super nice and we all had fun hanging out at the local pub for the night. I think we'll be going to Brighton to check out that area soon- as it sounds really fun and like a cute town. That's about it for now- until next time, thanks for reading!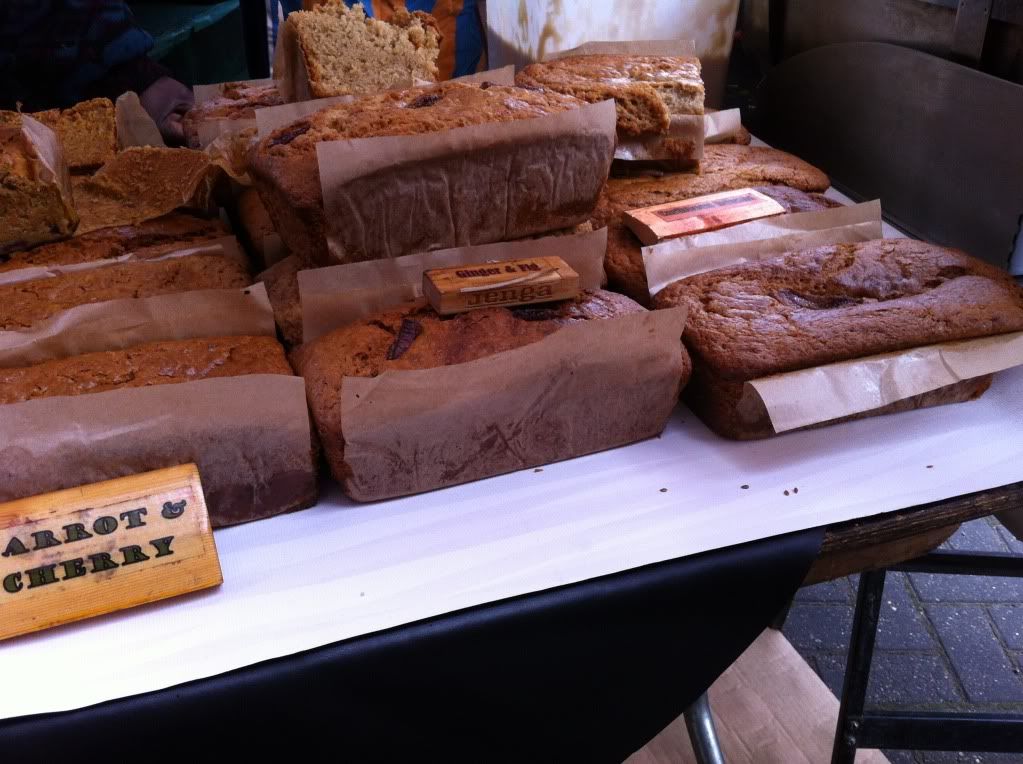 Baked breads at Farmers' Market